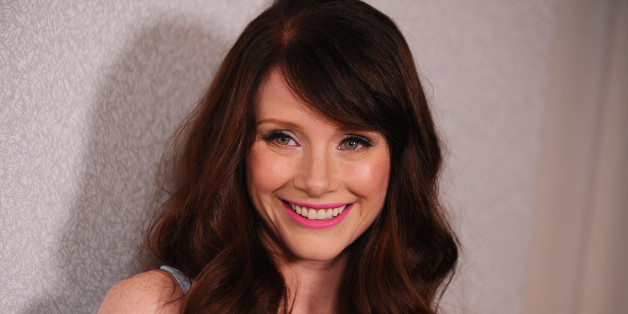 The competition to play one of Marvel's fiercest superheroes just got a little fiercer.
When asked by Cinema Blend if she had any interest in the title role of the upcoming "Captain Marvel" movie, Bryce Dallas Howard responded with a resounding yes.
"Oh my God, will you write that? Will you write that please? Yes, let's start a campaign now. That would be rad," she said. "Those movies are so fantastic, because talk about just these incredibly drawn characters! That's the joy of the comics, is that you fall in love with these characters and it's who they are that carries you from journey to journey to journey ... it's not just about set pieces. It's really about who these people are, and so, yes, I just would love to be in a Marvel film."
The film, slated for a 2018 release, will be Marvel's first female-led superhero movie. Nicole Perlman ("Guardians of the Galaxy") and Meg LeFauve ("Inside Out") are attached to write the screenplay, which will feature Carol Danvers as the titular heroine.
"Captain Marvel" casting rumors have swirled ever since the film was announced last October, with some recent reports suggesting that Angelina Jolie might direct Charlize Theron in the title role. Now Howard, star of "Jurassic World," opening June 12, has thrown her hat into the already crowded ring.
No matter what becomes of her dream part, Howard already has some Marvel on her resume: She played Gwen Stacy in 2007's "Spider-Man 3."
BEFORE YOU GO
PHOTO GALLERY
All-New Superpowered Post-Punk Marvels