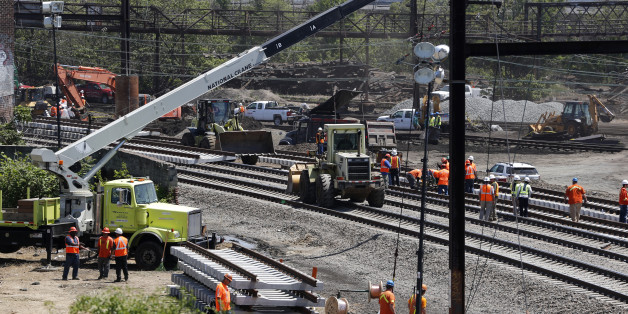 The engineer of the Amtrak train that derailed in Philadelphia on May 12 was not using his cell phone at the time of the accident, according to a National Transportation Safety Board report released Wednesday.
Officials conducted a detailed investigation of Brandon Bostian's cell phone records, including calls, texts and data usage during the time he was operating the train. The investigation also found that Bostian did not access the train's Wi-Fi system, according to the report.
An earlier NTSB report confirmed that Amtrak Train 188 clocked in at 106 mph over the Frankford Junction curve, where the speed limit is only 50 mph. Bostian activated the train's emergency brakes seconds before the train derailed.
The accident killed eight people and sent more than 200 to hospitals.
A lawyer for Bostian said earlier this month that the engineer has no memory of the crash.
"He remembers coming into the curve, he remembers attempting to reduce speed, but thereafter he was knocked out just like all the other passengers on the train," attorney Robert Goggin said on ABC's "Good Morning America."