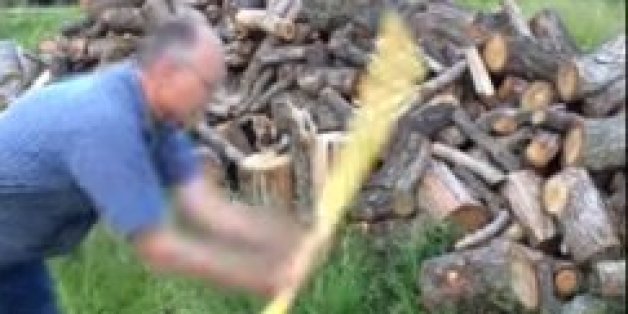 There's something special about this video -- and it's probably not what certainly must be an efficient method of chopping wood.
It's something deeper, and more mysterious. And a little bit heartwarming.
The Internet is going nuts for this man, his dog and his axe. So nuts, in fact, that the man's daughter posted a reaction video of him finding out that he's a viral sensation. He's pretty impressed by that.
WATCH: