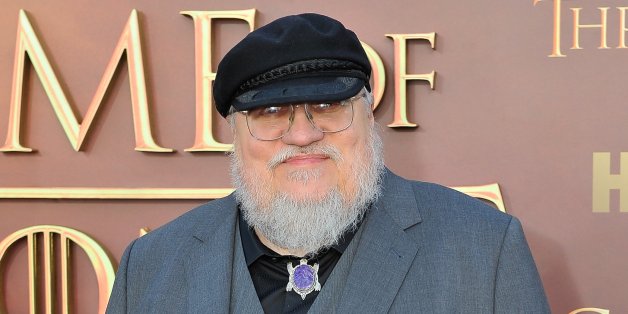 George R.R. Martin is a very, very busy man. On top of trying to finish the sixth book in his A Song of Ice and Fire series, he's also juggling a handful of other book and TV projects and public appearances. And the last thing Martin has time for are your "Game of Thrones" complaints.
It's no surprise to "GoT" fans that this year has been full of heated debates and controversies over the latest episodes. Season 5 alone has (spoiler alert) been condemned for its Sansa rape scene and the violent death of Shireen Baratheon with constant, unending backlash resulting in viewers -- and U.S. senators -- quitting the show. But hey, Martin wants you to stop bugging him about it.
In the author's most recent post on his LiveJournal, Martin asked his readers and fans to stop sending him so many emails about "Game of Thrones." After all, Martin writes the books and didn't pen any episodes for the HBO show this season or next, so it's sort of out of his hands. "It is not my intention to get involved in those," Martin wrote of the recent controversies, "nor to allow them to take over my blog and website, so please stop emailing me about them, or posting off-topic comments here on my Not A Blog."
Martin already responded to Sansa's rape scene in the show (which doesn't happen to her in the books), emphasizing the differences between the HBO series and his novels. He further reiterated this in his blog post on Wednesday. "What I can control is what happens in my books," Martin wrote, "so I am going to return to that chapter I've been writing on The Winds of Winter now, thank you very much." In other words:
The Season 5 finale of "Game of Thrones" airs Sunday, June 14, at 9:00 p.m. ET on HBO.

BEFORE YOU GO
PHOTO GALLERY
"Game Of Thrones"