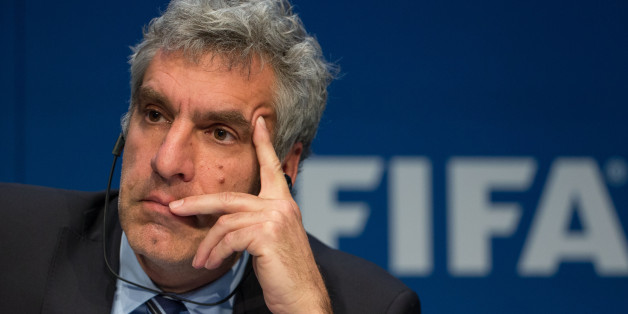 The first FIFA official to leave his post in the wake of the corruption scandal isn't Sepp Blatter, who, despite his resignation, remains in office until another election can be organized. It's his communications director, Walter De Gregorio.
On Thursday, FIFA announced in a statement that De Gregorio has decided to leave his post, but will remain with FIFA on a "consultancy basis" until the end of the year -- similar to Blatt's own resignation, except for the whole "I'm still in charge until I'm not" part.
De Gregorio, who joined FIFA in 2011, has been the soccer governing body's point-person since last month's arrests of 14 top officials on corruption charges. The morning of the U.S.-led arrests in Zurich by Swiss officials, De Gregorio was pushed to the forefront of the crisis, giving a grueling 30-minute press conference and offering FIFA's first response to the news. Given this public role in navigating communications for the embattled organization, Thursday's announcement comes as a surprise.
What could possibly explain it? Maybe this joke, which De Gregorio made on Swiss television on Monday:
"FIFA president Sepp Blatter, the director of communications, and the secretary general [Jérôme Valcke] are all sitting in a car -- who is driving?"

"The police."
We give it a B+.