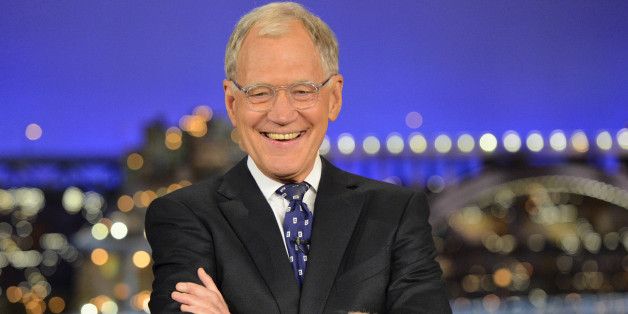 David Letterman entering post-retirement life after 33 years on "The Late Show" is sort of like Austin Powers defrosting after years of being frozen -- at least when it comes to telephones.
In the former late-night host's first interview since signing off from his CBS show, Letterman told his hometown magazine The Indianapolis Monthly about post-retirement life. When discussing his transition from life on TV, Letterman said the one thing he's realized is how he can't really use a phone anymore. "As it turns out, after all these years of having someone make my calls for me," Letterman told the magazine. "I can no longer operate a telephone." We're not sure if Letterman just has trouble with smartphones, or all phones in general. Either way, we hope someone can teach him about Siri or Skype.
The 68-year-old also looked back on the handful of "Late Show" interviews that made him anxious. One was when singer-songwriter Warren Zevon made his final appearance on the show in 2002 soon after he learned he had an inoperable form of lung cancer. "I was at a loss because I couldn't think of an entry point for a conversation with a dying man on a television show that's supposed to be silly," Letterman said of the musician. The other interview Letterman said he wasn't fully prepared for was the first time Bill Clinton came on the show.
Letterman hosted his final "Late Show" in May and drew in the largest audience the show had seen in two decades. Beyond all the celebrities who came out to say goodbye to the host, Letterman also ended the show with a performance by the Foo Fighters, playing his favorite song.
For the full interview, head to The Indianapolis Monthly.
BEFORE YOU GO
PHOTO GALLERY
Celebs At David Letterman's Last Show