There's nothing worse than picking a great outfit, mapping a quick route and trekking all the way across town, only to find that your destination is closed.
Google Maps is here to help. In a June 11 update to its Android app, the service rolled out a function that warns mobile users if their destination may be closed by the time they arrive. When the service's navigation tool is activated, it will display a pop-up with the location's business hours on it.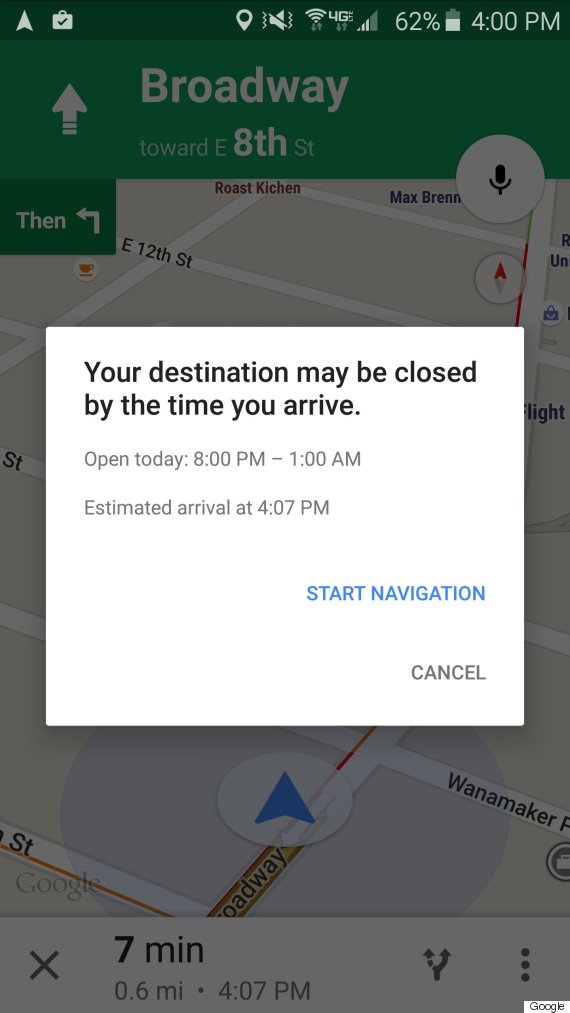 So far, the feature is not available on the iPhone version of the app.
While Apple's Maps app already includes information about business hours, it does not have this pop-up warning feature.
That said, Apple is still bringing new features to its app to compete with Google. During the keynote address at the Worldwide Developers Conference last week, the company announced a new Apple Maps feature offering detailed transit directions, such as specific subway exits that users should take to get to their destination. Google Maps also offers transit instructions, but not with the same amount of detail.
Google did not immediately reply to a request for comment on when the new pop-up feature would be available on other operating systems.