Sixteen year old Meg Roh always knew she wanted to be a competitive surfer. Four years ago, she committed to making her dream a reality.
The Dana Point, Calif. resident has surfed every single day, rain or shine, no matter how cruddy she felt or how much homework she needed to do -- and if she keeps it up, she'll have surfed 1,500 consecutive days in a row by July.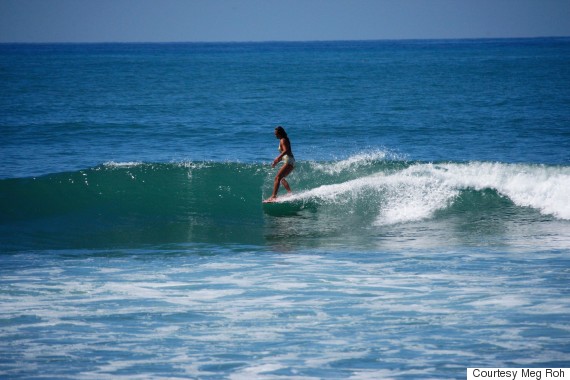 Her hard work is paying off, earning her a sponsorship from Roxy and screen time in a surf documentary called "The Search For Freedom," which was released on June 10. She has already been called a trailblazer in women's surfing, and she's done it all while keeping straight As at school and maintaining a 4.3 GPA.
"I always put school before surfing," she told HuffPost, noting that her surfing breaks aided in her studies rather than distracted her from them.
"I study a lot and it's been hard to balance things," the high school sophomore said. "Most of the time, surfing's a way to get a quick break and stop my thinking."
Roh started surfing when she was just 4 years old, when her mom and stepdad took her out. She was immediately hooked.
"Surfing's such a big part in my life because I started surfing with my parents and I wanted to be just like them," she said.
When she was 12, she had the idea to surf the whole summer -- about 100 days. She did it easily and then thought, "Why not surf a whole year?"
Roh set some ground rules for herself: In order to consider it a full day of surfing, she had to catch five waves. Some days, of course, she would catch more, but even if the weather was rough, or she just wasn't feeling it, Roh held herself to that five-wave standard.
Looking back on her accomplishment and commitment, she says she's learned the lesson it takes most people a lifetime to learn: Do what you love.
"I've definitely learned to never give up on my dreams and keep working when things get kind of rough sometimes. And do what makes you happy every day."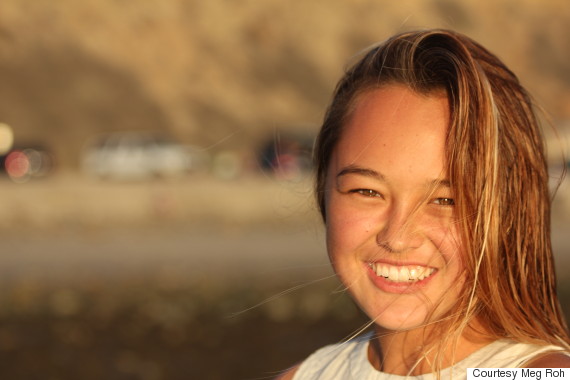 BEFORE YOU GO
PHOTO GALLERY
Surfer Chick Style