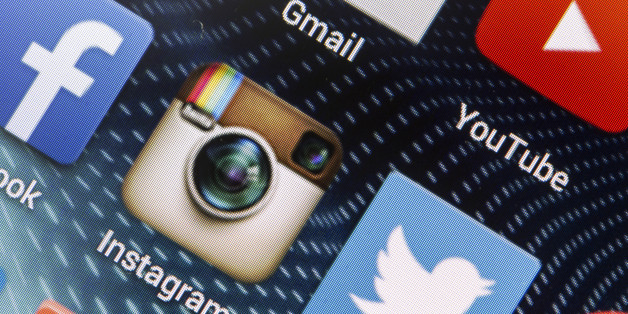 Muslims are making a big splash on Instagram as they use the app to share beautifully crafted photos of food, fashion and faith.
We found these 14 Muslims from around the world particularly interesting, and hope they might provide inspiration during Ramadan for Muslims and non-Muslims alike.
@ibtihajmuhammad
Ibtihaj Muhammad is an internationally renowned fencing champion. She started fencing when she was 13 years old, attracted by the fact that fencers are fully covered while they compete -- which ties in nicely with her religious practice. She's currently training for the 2016 Olympic Games in London, where she's slated to become the first representative from Team USA to compete while wearing a hijab. Muhammad is also the founder of Louella, a fashion company for women looking for modest clothing.
@khd_uae
Khalid Al Hammadi calls himself an amateur photographer in his bio, but his pictures tell another story. His shots from Abu Dhabi, in the United Arab Emirates, are stunning.
@dilmunicouple
Hussain and Mariam are a husband-wife pair from Bahrain. They've acquired quite a few stamps on their passports ever since they decided to make traveling their full-time job. They're currently journeying through Iran.
@aymanm
Ayman Mohyeldin is a foreign correspondent for NBC News. His Instagram feed has gritty and haunting images from the Middle East, where he's covered the trial of Saddam Hussein, the Arab Spring and the outbreak of war in Gaza.
@salehnass
Saleh Nass is a film director and producer who shares photos from all over the Middle East.
@hasanminhaj
The ridiculously funny Hasan Minhaj is currently a cast member on "The Daily Show with Jon Stewart," where he recently made headlines with his tongue-in-cheek sketch on how Muslims can be less scary.
@habdullah39
Husain Abdullah, who plays safety for the NFL's Kansas City Chiefs, dedicates himself to the Ramadan fast every year -- even during football season.
"I'm putting nothing before God, nothing before my religion," Abdullah told The Associated Press. "This is something I choose to do, not something I have to do. So I'm always going to fast."
@nashplateful
Nashira Abdul Hameed is a food blogger with an incredible eye for photos. She's originally from Kerala, India, and is now living in and sharing photos from Doha, Qatar.
@withloveleena
Leena Asad is a nursing student who posts gorgeous photos of her outfits and her travels. She's engaged and slated to tie the knot in about a year, so follow along as she plans her big Texas wedding.
@Imansalam
@Imansalam is a blogger from Kuala Lumpur, Malaysia, whose Instagram feed is a mix of fashion and inspiring quotes.
@amandasplate
Amanda Saab is a social worker by day and a serious foodie by night. She was selected as a contestant on Fox's cooking competition "Master Chef" -- and may be the first hijabi to enter an American cooking show.
@zamaaan
@zamaan posts a fascinating mix of vintage, crowd-sourced family photos of the Muslim world.
@maraakil
Mara Brock Akil is a television writer and producer whose credits range from "South Central" to "Being Mary Jane." BET has called her a "trailblazer for women in television."
@ummahwide
Ummah Wide is a media startup company that aims to tell stories that "transcend the global borders and boundaries of the Muslim, Interfaith, and Human family." Follow their Instagram account for breathtaking photos of Muslim life around the world.
Did we miss any of your favorite Muslim Instagrammers? Tell us in the comments below.
BEFORE YOU GO
PHOTO GALLERY
American Muslims in the Arts