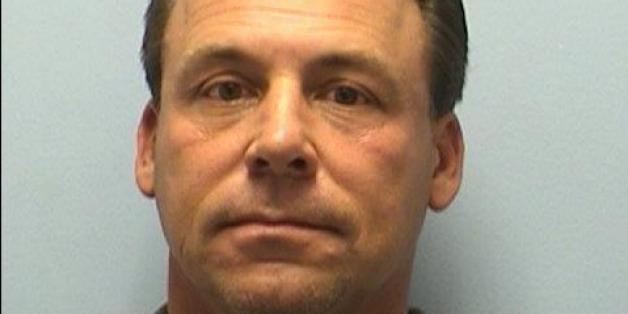 A Texas oil executive was arrested earlier this month for allegedly beating a gay man and calling him a "faggot" after the victim reportedly complained about his driving.
Anthony J. Fera, 51, got into a dispute with Andy Smith and his husband, Paul Von Wupperfield, who were walking down Austin's Colorado Street in April when Fera pulled out of a parking lot in his pickup truck, according to the Dallas Voice.
(Note: The following contains explicit language.)

Smith, 47, said Fera's truck "came barreling out of the parking lot on our left, almost hitting us," according to a statement given to police that was cited by the Voice.
"I hollered out, 'You nearly hit us.' To which the driver replied, 'Fuck you faggot,'" Smith said, per the Voice.
Fera allegedly stopped his truck in traffic and argued with Smith over the anti-gay slur. Then, Fera reportedly beat Smith, who was knocked unconscious for 30 to 45 seconds, and drove away.
Smith suffered a broken nose and cuts on his face, the Austin American-Statesman reported.
The Houston Business Journal says witnesses photographed the pickup truck and its license plate, which led police to Fera, who is president of Houston-based MidStar Energy, a company that provides oil and gas field services.
"I'm very grateful to the Austin Police Department and the many witnesses who stepped forward and offered help," Smith told the Dallas News. "I've received a lot of support and love from my family and friends."
Fera has been arrested several times in Texas and Pennsylvania. He's now facing assault charges, and the Voice reports that it will be up to prosecutors to decide whether to pursue hate crime charges.
Fera declined to comment to local media and attempts by The Huffington Post to reach him through his company have not been successful. This story will be updated if Fera responds.
(h/t Raw Story)
BEFORE YOU GO
PHOTO GALLERY
10 Major Crimes That Shocked America (SLIDESHOW)