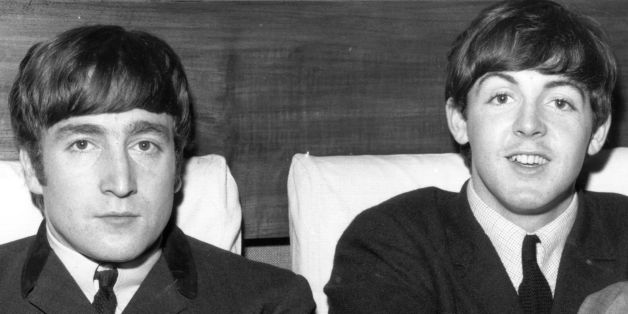 "We didn't want to appear as a gang of idiots" -- a very young Paul McCartney.
To celebrate McCartney's birthday on June 18, The Huffington Post has pulled together 11 obscure pieces of trivia about The Beatles from their earliest interviews.
1. The Beatles essentially wore head to toe leather on stage for awhile, which McCartney said got them laughed at "more often than not."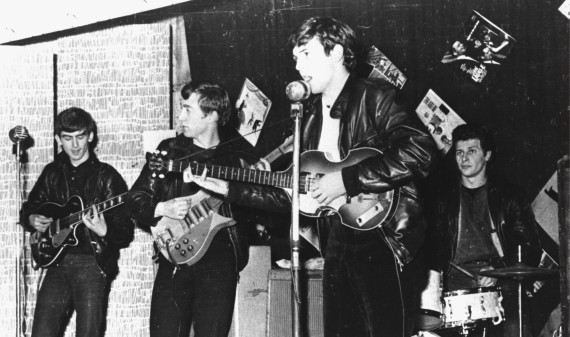 For a BBC interview the band did in August 1963 -- George Harrison, John Lennon and Paul McCartney all talked about the early fashion ideas they picked up from Hamburg, Germany. Lennon couldn't remember which of them was the first to don a leather jacket, but eventually they all got their own. When they acquired a bit more money soon after, they all bought leather pants for their stage performances, as well.
"It was a bit, sort of, old hat anyway -- all wearing leather gear -- and we decided we didn't want to look ridiculous going home," McCartney explained of why the leather didn't stick with the group. "Because more often than not too many people would laugh. It was just stupid. We didn't want to appear as a gang of idiots."
According to the interview, their manager Brian Epstein convinced them that they looked ridiculous and suggested they wear the ordinary suits instead.
"So we just got what we thought were quite good suits, and got rid of the leather gear. That was all," said McCartney.
2. When first starting out, The Beatles had one gig where they played backup music for a stripper all week.
New Musical Express' Alan Smith released an interview with the band in early February 1963, where he wrote of an instance where they provided the music for "Janice the Stripper" in a Liverpool nightclub. Smith concluded his article saying the band had a promising future ahead of them, but they wouldn't soon forget their stripper-playing roots.
This story has become a bit of a legend since then, with it being now unclear whether the stripper's name was Janice or Shirley, but regardless of the exact, dirty details, it seems as if the incident took place in the summer of 1960.
It's said the band's manager at the time, Allan Williams, got a fairly high fee for the band to play the stripper's repertoire of covers for a whole week. Apparently, while they played, the stripper would swing around and bend over in front of the band. As they were just teens at the time, this just overwhelmed the young men more than anything.
3. In the band's first radio interview ever, Paul said that John was definitely the leader.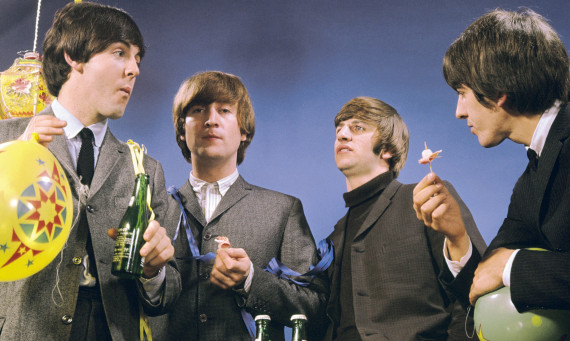 Beatles author Mark Lewisohn claims that the first radio interview The Beatles ever did was in 1962, for a small station in England called Clatterbridge Radio. Ringo Starr had just joined the group.
When the interviewer asked George Harrison whether he was the leader of the group because he played lead guitar, Harrison explained that was not the case with McCartney then clarifying, "He's solo guitar, you see. John is in fact the leader of the group."
Later on, McCartney would proclaim a slightly different viewpoint about their leader:
John used to say, "I'm the leader of this group!" and we used to say, "It's only because you fucking shout louder than anyone else!" It wasn't as if we didn't know how to do that, it was just nobody wanted to shout and be so uptight about it.
4. The band credited their unique, iconic charisma to one random "fella" in Hamburg.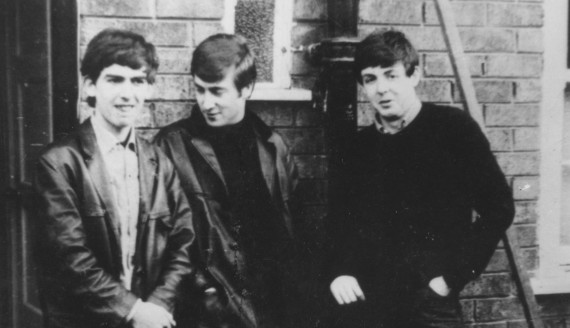 In that same BBC interview from 1963, Harrison explained how the band believed they got their trademark style.
We'd been to Hamburg. I think that's where we found our style ... we developed our style because of this fella. He used to say, 'You've got to make a show for the people.' And he used to come up every night, shouting 'Mach schau! Mach schau!' So we used to mach schau, and John used to dance around like a gorilla, and we'd all, you know, knock our heads together and things like that.
5. At the time of its release, McCartney admitted that "She Loves You" was written hurriedly at the last minute.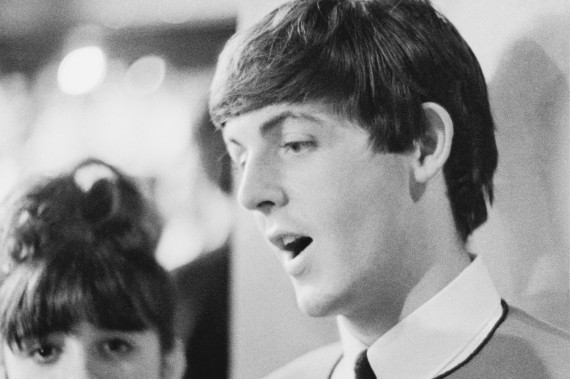 Swedish journalist Klas Burling interviewed the band in August 1963, the day "She Loves You" was released in the group's home country.
Burling got McCartney to explain the story of how the song came together, which was presumably fresh in his mind. "We had about three days left in which to write a song," stressed McCartney. "We had a recording date set for three days from this date."
McCartney told Burling that he and Lennon went to a hotel and booked a room. "We just decided that we have to write a song very quickly," said McCartney. Luckily it worked out even with the limited time.
"Eventually we got an idea. 'She Loves You' came, you know. It was just lucky," said McCartney.
6. Little Richard once said, "If I hadn't seen them with my own eyes I'd have thought they were a colored group from back home."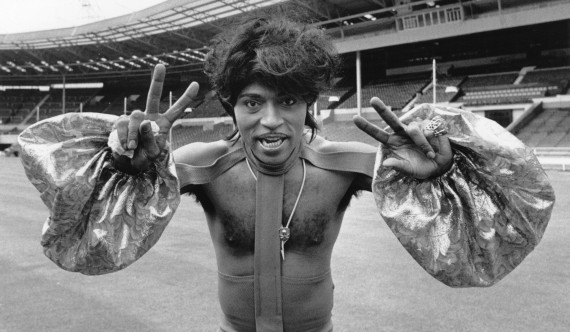 Alan Smith wrote in the NME interview that he also spoke about the upcoming band with Little Richard, a rock 'n' roll legend many still cite as a heavy influence for The Beatles.
From the interview:
Talking of Little Richard, the rock 'n' roll star became one of the Beatles' biggest fans during his recent visit. He told me: "I've never heard that sound from English musicians before. Honestly, if I hadn't seen them with my own eyes I'd have thought they were a colored group from back home."
7. The Beatles were actually called the "Beat Brothers" on their first release.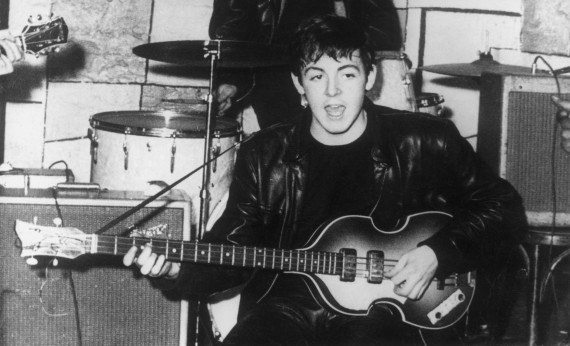 A cover single called, "My Bonnie" is actually The Beatles' first commercially released record. It was recorded in Hamburg, in 1961, with English singer Tony Sheridan.
The official credit for the single, along with B-side, "The Saints," was "Tony Sheridan and The Beat Brothers" or in German -- "Tony Sheridan und die Beat Brothers."
This name change was apparently suggested by the label, with McCartney quoted in the book The Beatles Anthology as saying, "They didn't like our name and said, 'Change to The Beat Brothers; this is more understandable for the German audience.' We went along with it -- it was a record."
8. Lennon's first experimentation with drugs was taking Benzedrine with the band through an inhaler.
"The first drugs I ever took, I was still at art school, with the group -- we all took it together -- was Benzedrine from the inside of an inhaler," Lennon is quoted as saying in The Beatles Anthology.
Apparently, beat poet Royston Ellis introduced the band to Benzedrine when the group backed him during a poetry reading.
9. While on a game show where minor celebrities predict whether singles will be a hit, Lennon said Elvis was washed up.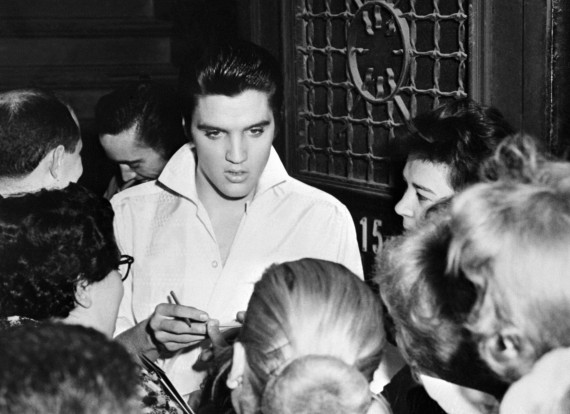 Lennon appeared on the BBC's "Juke Box Jury" in early 1963, and was asked to rate various songs including "On Top Of Spaghetti" by Tom Glaser and "Devil in Disguise" by Elvis Presley, both of which ended up becoming massive hits.
Lennon panned every single song presented to him. When first reacting to Elvis' future hit, he said:
Well, you know, I used to go mad on Elvis, like all the groups, but not now. I don't like this. And I hate songs with "walk" and 'talk' in it -- you know, those lyrics. She walks, she talks. I don't like that. And I don't like the double beat: doom-cha doom-cha, that bit. It's awful. (pause) Poor ol' Elvis.
10. The Beatles actually first began with an experimental phase.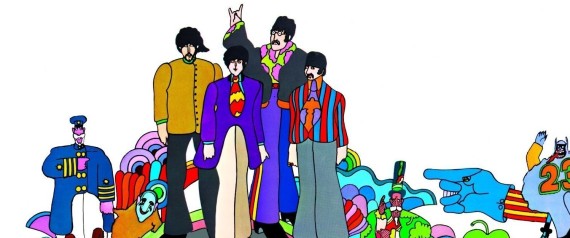 Image: WikiCommons
Back to that NME interview by Alan Smith -- Lennon spoke about how the group initially wrote more experimental songs, but then decided to just go for hits.
Talking about the recent success of, "Please, Please Me," Lennon said, "We tried to make it as simple as possible. Some of the stuff we've written in the past has been a bit way-out, but we aimed this one straight at the hit parade." If only more of the early "bit way-out" songs had been recorded and survived.
At another point in the interview, McCartney joked about the recent song's success, "We've had disappointments, but coming in at No. 17 has pleased-pleased us!"
11. The band didn't like sports, except for swimming.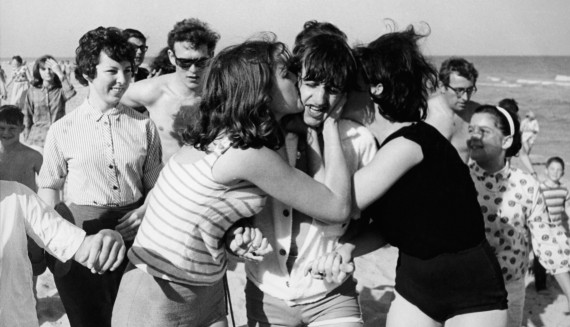 The BBC's Phil Tate interviewed the band in the summer of 1963 and closed out his interview with the very hard-hitting question, "What sort of hobbies and sports do you enjoy?"
Lennon responded:
Well, none of us are very sporty, you know. The only sport we do bother with is swimming. We don't count it as a sport, but ... And hobbies are just writing songs.
Bonus: Here's what the pre-fame Beatles thought about their futures and how long the group would last ...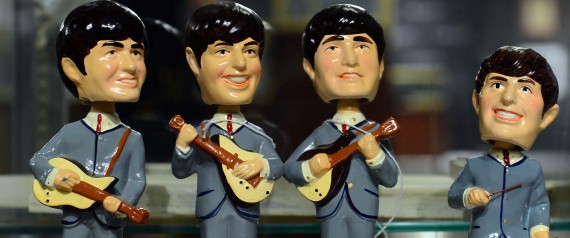 In the August 1963 BBC interview, the band was asked about where they saw their own future and how long their fame would last.
Lennon responded to the question of how long it would all last by saying, "You can be big-headed and say, 'Yeah, we're gonna last ten years.' But as soon as you've said that you think, 'We're lucky if we last three months,' you know."
McCartney said they couldn't keep playing songs like "From Me To You" forever, but worried, "At forty, we may not know how to write songs anymore."
Answering the question about fame, Harrison said, "And we don't know -- it may be next week, it may be two or three years. But I think we'll be in the business, either up there or down there, for at least another four years."
"I've always fancied having a ladies hairdressing salon," wished Starr.

All images Getty unless otherwise noted.
BEFORE YOU GO
PHOTO GALLERY
The Beatles