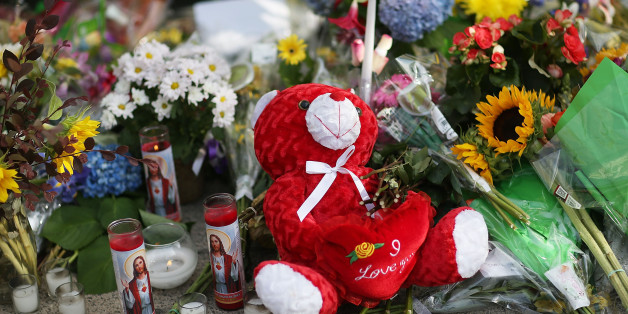 A woman related to several people who were at Emanuel African Methodist Episcopal Church in Charleston, South Carolina, on Wednesday when a man opened fire described heart-wrenching details of the incident to The New York Times.
Kristen Washington, who was not at the church herself, said her surviving family members recounted the heroism of her cousin, 26-year-old Tywanza Sanders.
The first person suspect Dylann Roof aimed at was Sanders' aunt, 87-year-old Susie Jackson, Washington said. She said Sanders tried to talk Roof down, and when he opened fire, the 26-year-old leapt in front of Jackson in an attempt to save her. Both were among the nine people killed.
Sylvia Johnson, who was also not present but spoke with Sanders' mother, told NBC News that when Sanders was trying to talk Roof down, Roof responded, "I have to do it. You rape our women and you're taking over our country. And you have to go."
After the gunfire started, Sanders' mother and his 5-year-old niece pretended to be already dead, lying unmoving on the floor, Washington told the Times. Both survived.
Sanders received a degree in business administration from Allen University last year. University President Lady June Cole said he had a "warm and helpful spirit."
Jackson was a family-oriented woman who was always eager to help others in need, her son told Charleston-area newspaper the Post and Courier.
Roof, 21, allegedly fled the church and made it to North Carolina before a florist noticed his vehicle and called authorities. He was charged Friday with nine counts of murder and possession of a firearm during commission of a violent crime.
A young child playing dead to survive a mass shooting is a horrifically familiar scene. When Adam Lanza opened fire on a classroom full of first-graders in Newtown, Connecticut, in 2012, one 6-year-old told her family members she survived by pretending she had already been shot. Her local pastor told reporters the girl emerged from the school and told her mother, "Mommy, I'm OK but all my friends are dead."
Like Us On Facebook |

Follow Us On Twitter |

Contact The Author
BEFORE YOU GO
PHOTO GALLERY
Charleston Church Shooting