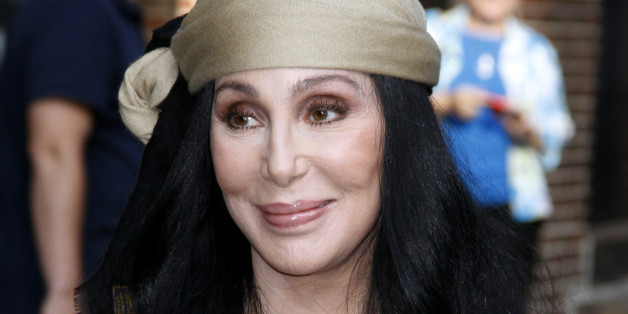 Earlier this week, Donald Trump announced his bid for presidency, which was met with plenty of criticism and mockery. But the best (and sassiest) response came from none other than Cher.
The 69-year-old icon took to Twitter to express her thoughts about the billionaire investor's big news, and she didn't hold back.
Donald Trump's ego is So inflated,he might As well be the Hindenburg ! In Dictionary next to "Obnoxious asshole" See Photo of "THE DONALD😖"

— Cher (@cher) June 17, 2015
She even answered questions from fans with the same brutal honesty we've come to love from the outspoken performer.
When asked if she'd ever take a picture with Trump as president, Cher responded, "I [sic] RATHER STICK NEEDLES IN MY EYES." When another follower asked her to choose between Trump and fellow Republican Ted Cruz, her response was just as frank: "That's like saying 'would you rather have a Migraine or Throw Up.'"
Can we vote Cher for President?

BEFORE YOU GO
PHOTO GALLERY
Cher Style Evolution