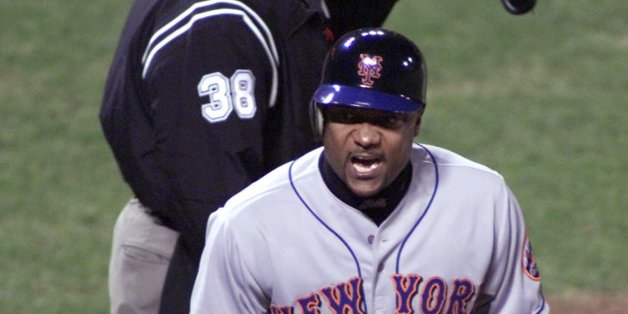 Major League Baseball analyst and former player Darryl Hamilton was found dead in a suburban Houston apartment on Sunday, gunned down in what police are calling a murder-suicide.
Cops found the bodies of 50-year-old Hamilton and Monica Jordan, 44, in Jordan's home at about 4:45 p.m., the Houston Chronicle reported. Cops were responding to a 911 call about a disturbance at the address, and found Hamilton dead in the front entryway, and Jordan dead of a self-inflicted gunshot wound in another room.
Hamilton had been shot several times.
"At this point it does not appear that there was any kind of struggle. The incident occurred just inside the front door," Pearland Police Lt. Onesimo Lopez told reporters at the scene.
The couple's 14-month-old child was found unharmed at the home and taken into custody by Texas Child Protective Services.
Hamilton played 13 seasons as a Major League outfielder for the Milwaukee Brewers, Texas Rangers, San Francisco Giants, Colorado Rockies and New York Mets before becoming an on-air analyst for the MLB Network.
He batted .291 with 1,333 hits, 707 runs scored and 454 RBI in his career, according to MLB.com.
On Sunday, Hamilton posted his final Facebook photo, which now stands as a memorial for commenters:
Reuters contributed to this report.