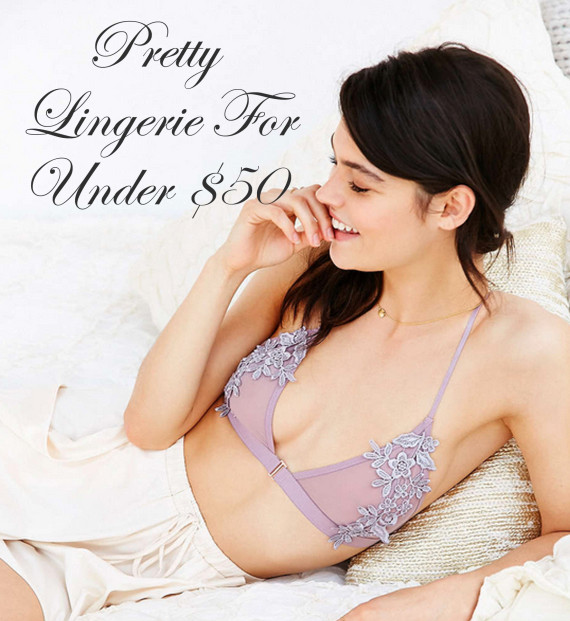 Photo credit: Urban Outfitters
For such small pieces of fabric, lingerie can carry some pretty hefty price tags. Three hundred dollars for a bra? Um, no thanks. But if you're not looking to mortgage your house for pretty, lacy underthings, then it can be slim pickins.
Everyone knows the usual haunts for affordable lingerie (like Victoria's Secret, Gap and Calvin Klein), but what if you're looking for something a little more special? Well, we have you covered. We've found 13 beautiful pieces of lingerie, all from various stores and brands you probably never thought to consider. Oh, and the best part? Every single item is under $50.
PHOTO GALLERY
Lingerie Under $50
Follow Us On Pinterest
|
Like Us On Facebook |

Follow Us On Twitter
BEFORE YOU GO
PHOTO GALLERY
Our Favorite Online Shopping Sites