When the sun beats down and the summer heat crosses the line from pleasant to sweltering, an ice-cold lemonade can really hit the spot. But before you settle for the usual, why not try an even more refreshing elixir? This sparkling lemon-based drink puts a new twist on an old favorite, and just might become your new summertime staple.
Sparkling Lemonade Elixir
Recipe by Healthy Grocery Girl Megan Roosevelt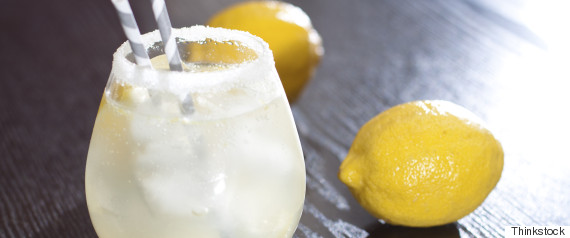 Ingredients
12 oz. sparkling water
Half a lemon
1 Tbsp. apple cider vinegar
1 to 2 tsp. pure maple syrup
Directions
Pour the sparkling water into a large glass containing ice. Using a citrus press, squeeze the juice from the lemon half into the glass. Add the vinegar and syrup (use more if you like your drink sweeter), then stir. Serve with a straw and enjoy!
Pairs well with: Farro and White Bean Veggie Burgers
BEFORE YOU GO
PHOTO GALLERY
Sensational Summer Drinks