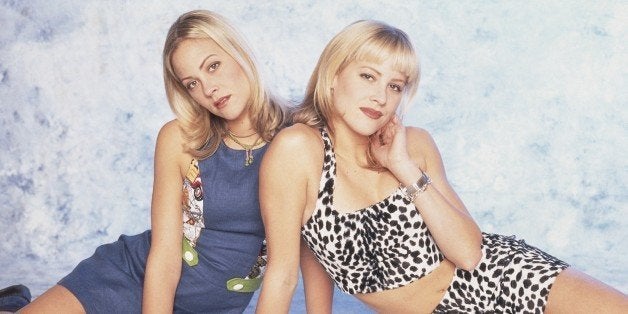 Hollywood is rebooting everything else these days so why not reboot "Sweet Valley High," too?
Brittany Daniel who played Jessica Wakefield on the series based on author Francine Pascal's books, said the potential for a reboot is not totally out of the question (basically because no one has said "no," yet).
"We have a conversation with Francine Pascal in the next couple of weeks so, yeah, we're definitely interested in doing a reboot of that," the 39-year-old actress told Us Weekly at the premiere of "Joe Dirt 2" on Wednesday.
The "we" Daniel is referring to is, of course, herself and twin sister Cynthia Daniel, who played Elizabeth Wakefield during the show's run from 1994 to 1997. While the show, which detailed the lives of a group of teens in the fictitious Sweet Valley, California, aired on Fox and later UPN, Disney-ABC Domestic Television reportedly now owns the rights to the series. The Huffington Post reached out to the network to see if there has ever even been chatter about putting the program back on the airwaves. Request for comment was not immediately returned.
And if there's a lesson from Sweet Valley Confidential, Pascal's spinoff novel which was released in 2011 and picks up 10 years after readers last left the Wakefield twins, it's that it's sometimes best to leave the past in the past.
BEFORE YOU GO
PHOTO GALLERY
Sweet Valley High Hipsters