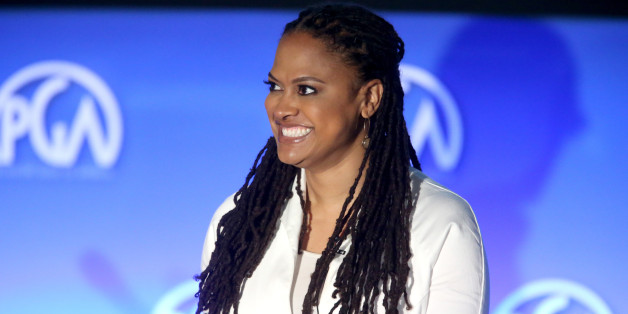 Ava DuVernay knows a black superhero when she sees one.
On Saturday, the "Selma" director wrote a tweet to express her support for 30-year-old activist Bree Newsome. Newsome was arrested earlier that morning after she scaled the 30-foot flag pole outside of the South Carolina statehouse and removed the Confederate flag.
Yes. I hope I get the call to direct the motion picture about a black superhero I admire. Her name is @BreeNewsome. pic.twitter.com/BgMeaNsbYk

— Ava DuVernay (@AVAETC) June 27, 2015
DuVernay is among a growing list of supporters who hail Newsome as a hero for taking a stand and speaking out against her intolerance of the flag. Filmmaker Michael Moore even offered to pay Newsome's legal fees and North Carolina NAACP President Rev. Dr. William J. Barber II compared her to iconic civil rights activist Rosa Parks.
Newsome is reportedly charged with a misdemeanor for defacing monuments on state Capitol grounds, an offense that carries a fine of up to $5,000 and a prison term of up to three years, according to the Associated Press.
Meanwhile, DuVernay, who is rumored to take on Marvel's "Black Panther" movie, has yet to officially comment on her net move. Marvel Studios President Kevin Feige recently told The Hollywood Reporter that the film studio has met with DuVernay and is also in talks with other directors for the project.
Despite the rumors, one thing is clear: If DuVernay doesn't produce a film on Black Panther, at least she has inspiration for another black superhero.
(Ava DuVernay did not immediately respond to a request for comment from The Huffington Post.)

BEFORE YOU GO
PHOTO GALLERY
State Flags