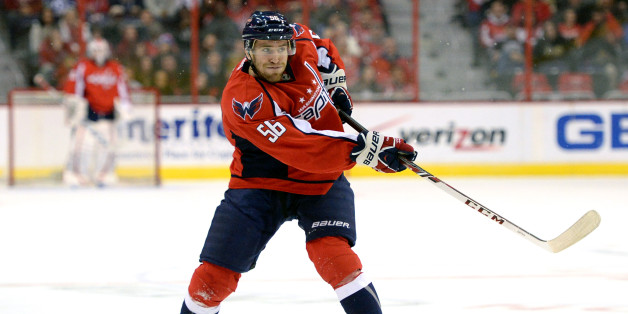 Washington Capitals defenseman Patrick Wey has retired after suffering two concussions in 2014, according to team writer Mike Vogel on Monday. Wey, who last played with the Hershey Bears, a minor-league affiliate of the Capitals, was a restricted free agent this offseason. In retirement, he will pursue "educational interests."
The 24-year-old hadn't played in a pro hockey game since October 2014, when he took an elbow to the head from Lehigh Valley's Jay Rosenhill while playing for the Bears. At the time, the team listed Wey's injury as "upper body," but in February, the Washington Post reported that Wey had indeed been diagnosed with a concussion. Rosenhill was suspended for one game.
Unable to return to the ice in the following months, Wey was sent home by the Bears over the NHL All-Star break in February and didn't return to the team. "Patrick's home recovering, trying to make the best efforts to overcome his injury," said Bears president Doug Yingst at the time.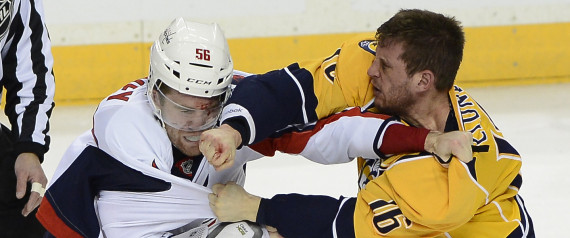 Rich Clune knocks out Patrick Wey on March 24. (Source: Getty)
In March 2014, Wey experienced a concussion after fighting with then Nashville Predators winger Rich Clune, an experienced hockey fighter. According to Capitals blog Russian Machine Never Breaks, the incident had been Clune's 166th fight of his career and 16th fight that season, but only Wey's second-ever pro hockey fight.
Just nine games into his NHL career, Clune's punch effectively ended Wey's life as a pro hockey player. In April 2014, Clune spoke to USA Today about the fight, which he says Wey helped instigate.
"I didn't have the puck. He finished his check and kind of whacked my head off the boards," Clune said. "He was yelling at me and kind of signaled me. I took a half-step to get away and around him. He was pretty vocal and wanted me to turn around. We looked each other in the eye and agreed that we were going to fight, and went at it."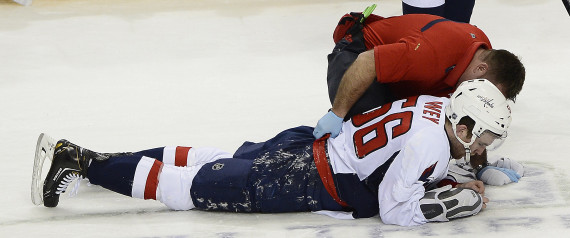 Wey is receives treatment after falling from Clune's punch. (Source: Getty)
BEFORE YOU GO
PHOTO GALLERY
Hockey Fights