No two mothers are created equal, and author Wednesday Martin uncovered that in her newest memoir "Primates of Park Avenue." Digging deep into the elite lifestyle of the Upper East Side, Wednesday found some peculiar parenting habits that made many readers question if these women are raising their children an unhealthy environment. Listen to Wednesday discuss how important being a role model is to your child, whether this an acceptable form of parenting, and how these women raise their children in one of Manhattan's wealthiest neighborhoods.
Also, don't forget to submit all your questions for our future guests on Mondays with Marlo on Twitter and Facebook!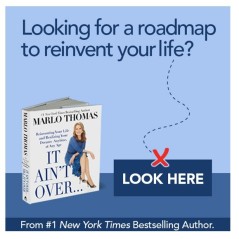 Add Marlo On Facebook:
Follow Marlo on Twitter:
Sign up to receive my email newsletter each week - It will keep you up-to-date on upcoming articles, Mondays with Marlo guests, videos, and more!