"Mommynomics" is a term you don't hear often, but should be discussed more often. Many women in society struggle with power relations and how their work is valued within society. Likewise, it is no different for Manhattan's elite as Wednesday Martin uncovered while doing research or her book "Primates of Park Avenue." During Mondays with Marlo, Wednesday discussed with me the process of how these educated women chose their elaborate lifestyles and how the economic portion of their relationships plays a huge role on how they're perceived in society. Watch the video above for a lesson on "mommynomics" and don't forget to submit all your questions for our future guests on Mondays with Marlo on Twitter and Facebook.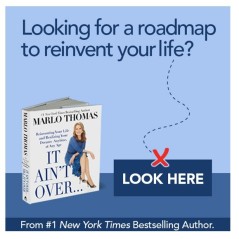 Add Marlo On Facebook:
Follow Marlo on Twitter:
Sign up to receive my email newsletter each week - It will keep you up-to-date on upcoming articles, Mondays with Marlo guests, videos, and more!