Could you imagine being an employee to your spouse? The lengths some women are going to in New York City's Upper East Side caught the eye of social researcher and author Wednesday Martin, sparking her new book "Primates of Park Avenue," and a lot of debate on the financial aspects of marriages and relationships. Are these women in elite community allowing their marriage to run as an employee, employer relationship? Listen to Wednesday discuss with me all of the details on this relational trend and don't forget to submit all your questions for our future guests on Mondays with Marlo on Twitter and Facebook.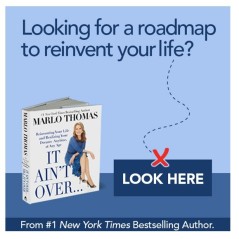 Add Marlo On Facebook:
Follow Marlo on Twitter:
Sign up to receive my email newsletter each week - It will keep you up-to-date on upcoming articles, Mondays with Marlo guests, videos, and more!