Flying with kids. Some call it fun, but most call it a necessary evil.
As the American Academy of Pediatrics recommends parents withhold screen time from their children before the age of 2, here are 9 ways to keep your kids entertained in-flight. Yes, some of these are as old as you, but oldies are often goodies.
1. Bring some pots of eco-friendly dough with you. Easy to clean up, easy to transport. Win, win.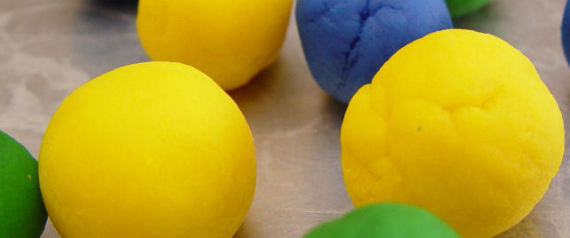 Pinterest (pinned by Susan Bennett Stees) / Via Jamie Cooks It Up
2. Masking tape. Basic. Yes, we know.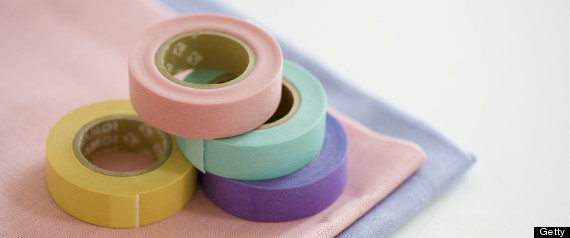 3. Find a portable water-based coloring book like Melissa & Doug Water Wow Coloring Books, Color Wonder books or Aquadoodle. Fill up the pen/drawing instrument when you get on the plane. The best part: It can't make a mess since it's just a bit of water (really).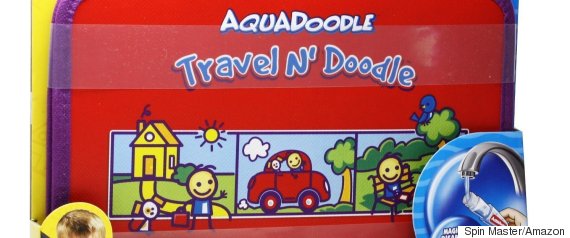 4. Travel-size construction paper and Crayons. Sometimes, there's nothing better.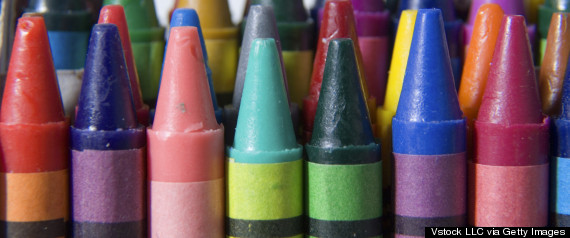 5. Books! This is when engendering a strong sense of reading comes into play. Two great iPad-ish books are Herve Tullet's, Press Here and Mix It Up. Your kid's imagination will go wild.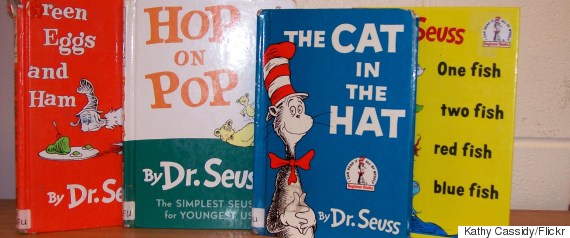 6. Koosh Balls. Yes, they are old. Yes, they rule.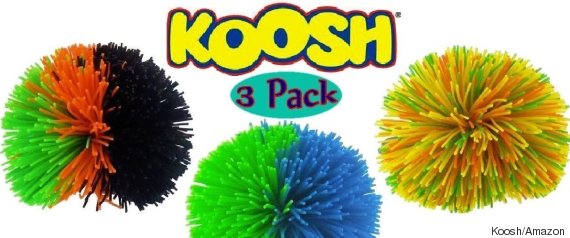 7. Magna Doodle. You'll love rediscovering a childhood favorite with your child.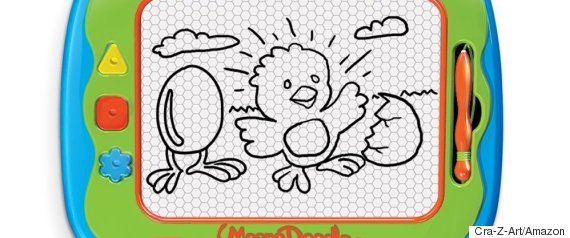 8. Finger puppets. This is for the more Pinterest-y mom, sure, but they're great fun.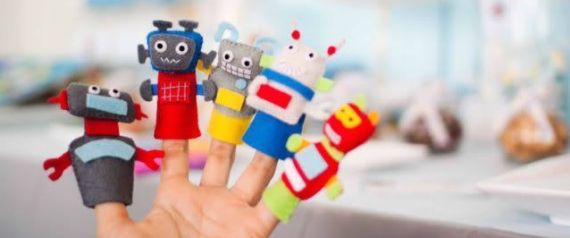 Pinterest (pinned by Traci Rivera) / Via Kara's Party Ideas
9. Look out the window! Clouds are really beautiful from up high. Your child will hopefully be as awe-struck as you as you glance at the world below.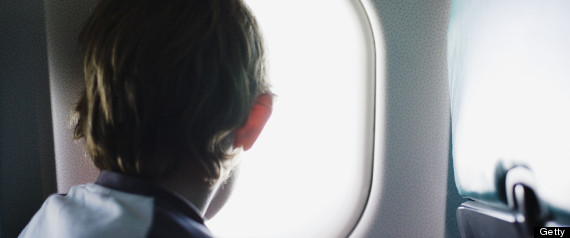 BEFORE YOU GO
PHOTO GALLERY
Amazon's Road Trip Reads For Kids