If you're a fan of the sweet stuff, you'll probably jump for joy at this delicious finding: Research suggests that regular chocolate eaters may more frequently have lower BMIs.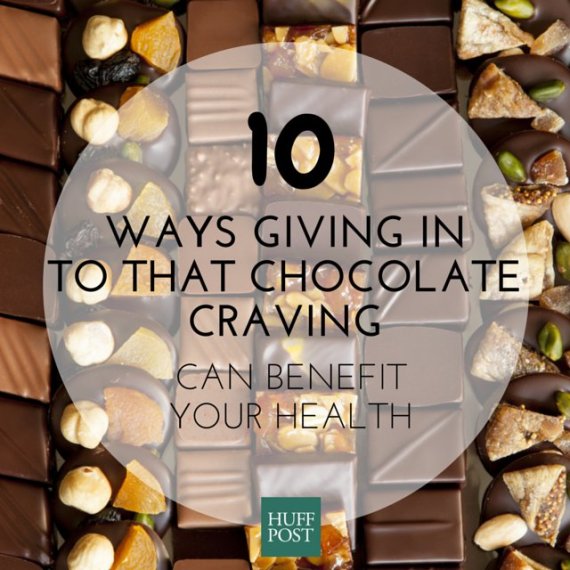 Before you reach for that Snickers, remember this: While chocolate can do the body good, the study certainly doesn't go as far as proving a causal link between eating more chocolate and losing weight. Keep in mind that all chocolate was not created equal: Dark chocolate packs more of a health punch overall, but even the bittersweet varieties can be high in calories, fat and sugar.
However, treating yourself to a small amount of chocolate regularly is definitely a health message we can get behind. Take a look at some of the surprising health benefits below, then tell us in the comments why chocolate is a part of your healthy diet.
PHOTO GALLERY
Chocolate's Health Benefits
For more on diet and nutrition, click here.
BEFORE YOU GO
PHOTO GALLERY
The Best Chocolate Recipes