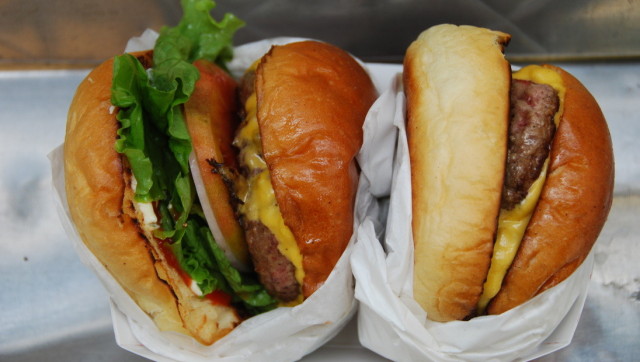 by Mr. Lew, Burger Expert for the Menuism Burger Blog
Food trucks have come a long way. No longer the "roach coach" of old, food trucks have elevated the burger to something worth tracking down -- especially in these nine places.
PHOTO GALLERY
Menusim's Best Burger Trucks
Related Links from the Menuism Burger Blog:
8 Great Places for Sliders
The World's Biggest Burgers
10 Regional Burgers
The Best Burgers from Burger Trucks originally published on the Menuism Burger Blog.
Mr. Lew is a high school teacher from Montreal, Quebec. In 2009, after trying Montreal's supposed best burger, he decided to see what else was out there. So, every week, a new burger was added to the Great Burger Search. Since then, Mr. Lew has tried more than 100 burgers in cities across Canada, and hopes to one day expand to the rest of North America. Since Mr. Lew is part Chinese, the search isn't limited only to great burgers, but to other types of cuisine that makes Montreal one of the greatest culinary cities in the world.