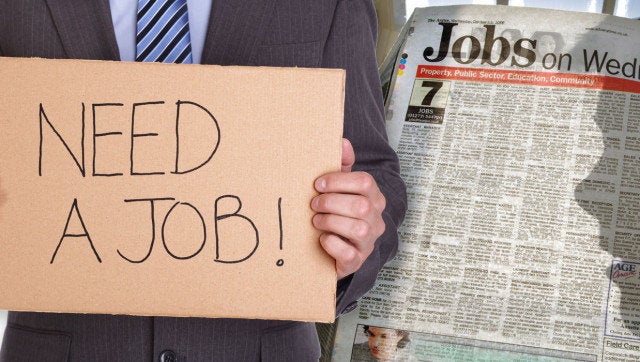 As an entrepreneur who runs a business that helps other entrepreneurs, I am constantly confronted with tough business challenges that others face. I hear about these problems from customers and potential clients. Many people I know are working in corporate America, completely frustrated but sucking it up because they like a paycheck that posts to their bank accounts every two weeks. The key question to ask is, "Should I be living like this?"
Job fulfillment can be leveraged to assess the skills mismatch that many employers claim exists in the country. A great start to tackling this problem can be broken down with the following, distinct steps:
A great place to start in choosing a job that you truly love is starting with your passion. Identify it! This may involve a period of self-reflection. Lock yourself in a room if you have to and think about something you love, and whether or not you can find a job that allows you to pursue this passion directly.
Focus on one to three industries that really matter
Narrowing your search to a few key industries make it easier for you to identify where to start looking for opportunities. Additionally, it puts others in a position to help you as well. Just saying to people in your network, "I am looking for a job in finance. If you know of anything, let me know," is not helpful. Saying, "I have done a deep dive and I want to focus on Media and Insurance. I am passionate about these two industries because [fill in the blanks on your own] and I have a couple of core functions I want to work in. Do you know people in these industries?" Now your contact can do a targeted search within their rolodexes to help you.
Identify the perfect function
What would you want to get up and do every single day, even if people didn't pay you for it? The answer to this question will quickly help you identify the ideal job function that suits you. It's an unorthodox way for people to think about how to drive their careers, but it actually leads to greater job satisfaction. Aligning your passions and interests with the actual work you get paid to do works out really well.
Identify the top cities for your target industries and job functions
Some cities are really strong in certain industries and weak in others. If your industry/function preference has a niche in a certain city. Move there! Evaluate whether or not you have the flexibility to move quickly and then figure out a feasible plan with your loved ones. Being located in a city where opportunities are robust significantly enhances the long-term viability of your career without interruption.
Identify three to five firms that you want to work at
After nailing down industry and function, ask your network for introductions to anyone at the firms you want to work at. You can't apply to 20 firms at once. It's extremely difficult to manage from a relationship perspective and it's just not practical. Focus on a handful of firms and grease the wheels. I call it, running an inside and an outside game. Not only should you go through standard protocol to apply, but you should also be getting to know people at your target firms to ensure it's a good fit with what you are looking for. The introductions that people in your network make to target contacts can introduce you to the hiring managers of your target functions. These introductions can give insight into corporate culture and the general hiring process.
Look online to see if there are any current jobs openings that interest you
Do some basic research to find out if there is anything available right now. If not, ask your contacts and people you get referred to for informational interviews. Use these opportunities to sell yourself; they will either create a position for you or flag you for future roles.
Position yourself and prepare for interviews
After engaging with firm contacts, follow up accordingly with hand written thank you notes (people appreciate "old school" ways of communication because it makes you stand out). Yes, it is easier to send an email, but how many emails do we all get every day? We are bombarded with information and data overload and it's not often we receive a thoughtful piece of snail mail. Send it! Another important tip is to always be maintaining great relationships with people when you do not need anything. Only reaching out to people when you need something is disingenuous and will not lead to good relationships long-term.
Never give up because the right opportunity will come along as long as you stay true to yourself. Trust in God and everything will work itself out. Happy hunting!
Aaron Gray is the Founder / CEO of The Legacy Movement. You can learn more about his firm here.