Type in "Swiss Style" in Google and see what comes up. As opposed to, for example typing "French Style." What comes up has to do with typography, more specifically, the International Typographic Style. Also knows as Swiss Style, this refers to a graphic design style developed in Switzerland in the 1950s that emphasizes cleanliness, readability and objectivity.
Forget typography. Let's get back to Swiss style. As in Fashion style. What comes to mind?
You might think of the prototypical Swiss young girl named Heidi, so named after a Swiss work of fiction written in 1880 by Swiss author Johanna Spyri. Let's not discuss further what Heidi wears, or how she likes her pigtails to look.
You might think embroidery. Would you know Forster Rohner? A family business started in 1904 in St. Gallen, this company is known for its magnificent embroidery. While you may not know them, you might know the fashions of Isabel Toledo, who loves this embroiderer.
You might think of lace. While most traditional Swiss clothing is adorned with embroidery (see above), Switzerland is even better known for lace. Perhaps you might not know Creation Baumann, but you should. This textile/lace company prides themselves, in what I think of a as a very Swiss fashion, as being "125 years young."
You might think of Akris, the Swiss fashion house based in St. Gallen, described by a leading American fashion critic as "spectacularly unspectacular." I guess he meant elegant and understated. My most flattering pair of black pants is made by Akris. They know how to dress Swiss women.
You might think Bally, the show company founded in 1851 by Carl Franz Bally and his brother Fritz in the basement of their family home in Schonenwerd, in the Canton of Solothurn. As an entrepreneur, the corporate history of Bally fascinates me. In 1999, Bally was sold to Texas Pacific Group, a private American equity fund (yes, at one point it was an American-owned brand!) Almost 10 years later, TPG sold Bally to Labelux Group, a German holding company. Bally today? 750 points of sale in 66 countries with revenues generated by various channels, including retail, wholesale and franchises. While the Bally shoe business still represents 50 percent of revenues, the rest is derived from accessories and ready-to-wear (men and women).
OK. So we have discussed industry. Textile manufacturers. But what about style? Here are three examples. And yes, they happen to be my three sisters. Swiss style is alive and well...
Cyrille Polla (33). Free, unique, unpredictable. I might add vintage and original. Her fashion philosophy: Don't wear new clothing items right away, save them in your closet for a while, savor them. Shop your own closet. Fragrance: none. Cocktail of choice: champagne or Martini Rossi Bianco on ice. Diamonds or pearls? A diamond on her ring finger, pearls in her treasure chest.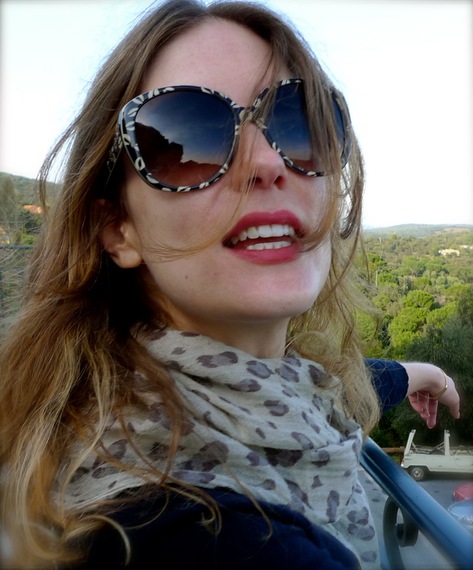 Rachel Polla (31). Classic, comfortable, sexy. As in sexy librarian. Except she is not a librarian, but a powerful private banker. Fragrance: Chanel N. 5 and nothing else. Cocktail of choice: a champagne cocktail or a Cosmo (Sex and the City, anyone?). Diamonds or pearls: diamonds. Was that really a question?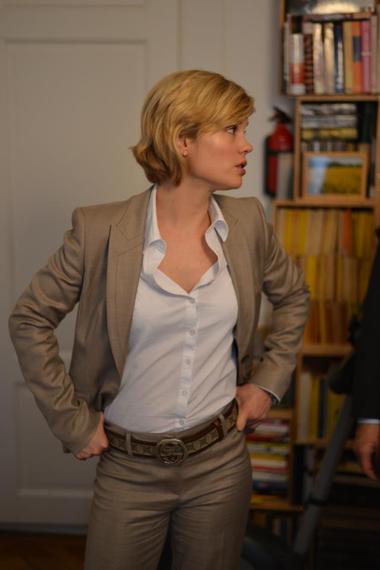 Roxane Polla (24). Eclectic. As in she wears a lab coat most of the time (she is in med school), and riding attire the rest of the year (she is an equestrian). Fragrance: Coco by Chanel. Cocktail of choice: Margarita. Diamonds or pearls: Neither!