I am dreaming of spring and sunshine and skirts and sandals during a week that has been one of the coldest on record for most of the Eastern United States. To feed my fantasies, it was particularly appealing to see what the Fashion Group International projects to be the key spring/summer 2013 fashion trends. At the new-and-not-quite-yet-opened Malmaison on Water Street in Georgetown (the brainchild of the tall and beautiful Omar Popal, who used to be a model himself), the fashionistas of Washington DC came together for an evening of dreams.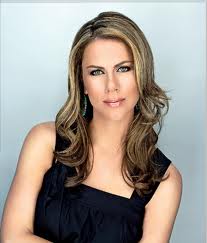 And yes, I did say "DC fashionistas." As Kate Bennett of Washingtonian Magazine expressed during her opening Q&A session, beautiful in her all white Annie Hall outfit (as she put it), "DC style is no longer an oxymoron." This city has moved beyond pantyhose and Anne Taylor suits, even if "still, to this day, no one does the conservative, traditional look than anyone in the District" admits Bennett. Despite our underdog reputation, we now have over 400 fashion bloggers as well as our very own homegrown designers. Indeed, the men seem to be ahead of us: "Men in Washington have embraced personal style and have done so for quite some time," Bennett continues, as is illustrated by the emergence of boutiques such as Suit Supply, Gant, Rag & Bone, and Bonobos. Women's boutiques and designers seem to be lagging -- perhaps First Lady Michelle Obama shopping local might spur some activity on this front -- instead, her personal stylist prefers to deal primarily with designers in New York City. Nonetheless, "her [the first lady's] effect on fashion in DC has been amazing" admits Bennett.
As the focus veered from fashion in DC to spring/summer 2013 trends, Scorpions' "Wind of Change" (an oldie but goodie) filled the room, along with the voice Marylou Luther. As you prepare to go shopping, keep the following in mind:
1. It's now fashionable to be comfortable, and ease has replaced squeeze. Think shifts, loose pantsuits, fuller skirts, wrap dresses and caftans.
2. Transparency -- we want it in government, and we now also want it in clothes and accessories (yes, handbags included). This translates into such details as peekaboo, see-through, sheer, skirts as veils. (Kate's translucent button-down shirt was both demure and sexy.)
3. Very Parisian 50 shades of pale dominated the color palette, moving us away from the brights of New York, London or Milan. The colors are quiet and soothing, we are toning it down. White opened many shows (Bennet once again perfectly illustrated this trend.) If you must go for color, blue, green, yellow, orange and of course red are the ones to choose from.
4. The bra shows itself, a sure sign of the femininity ahead, from the tiniest hint of it peeking out from under to the full-on breast plate.
5. Blouses are top, another sure sign of the femininity ahead: soft blouses, tunics and even the tuxedo shirt.
6. Shorts look newer than minis this spring -- cocktail shorts, gala shorts.
7. While it is now fashionable to be comfortable and we did see some "pajama-style pants" make their appearance, overall, pants are still narrow-minded.
8. First designed by Chicago-born Mainbocher in 1934 during his Paris years, strapless is once again the neckline of the moment.
9. In this season of him-for-her, the tuxedo is "smoking" and one of the hottest trends of the moment. Think tux redux.
10. White shoes, deep red lips and pearls make a comeback.
Now, if only the weather would cooperate...