On June 21, The Huffington Post published my interview with Heather Watts, former NYC Ballet principal dancer, on the power of arts education to engage and empower young people. Heather's position as Chairperson of Celebrate the Beat (CTB), the not-for-profit Colorado-based organization which teaches music and dance classes to children brought me to Tracy Straus, CTB's founder and Artistic Director.
Celebrate the Beat is an associate of Jacques d'Amboise's National Dance Institute (NDI). Tracy also serves as NDI's Associate Artistic Director and leads their Residency Program. She is one of a core group of educators who have who have helped found NDI associated organizations across the country.
Who better to talk to about the nuts and bolts of introducing young people to the arts via dance outreach programs?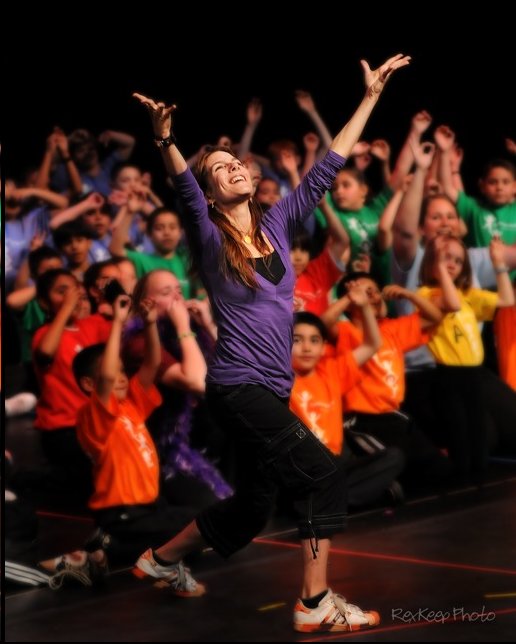 Tracy Straus, Founder and Artistic Director of Celebrate the Beat
How does a dance educator go about establishing an outreach program, and how do they become an associate of National Dance Institute?
A few wonderful NDI associate programs have been created by teaching artists who have become "Master Teachers" after many years of working tirelessly for NDI in different and extremely challenging public school settings in NYC. Other associate programs have been created by dance educators who have been trained by us, and who then continue their training by assisting a master teacher on a few two or three week intensive 'residency' programs, during which they teach daily alongside a fabulously talented teaching artist.
I was extremely fortunate to have begun working with NDI at a time when Jacques (d'Amboise) was teaching a lot, and he took an interest in seeing me reach my potential, and invited me to assist him on many projects. I was also so fortunate to have been trained by three other extraordinary teachers: Catherine Oppenheimer, Lori Klinger and Ellen Weinstein. Eventually, after working in NYC for seven years, then working with NDI New Mexico for a year, Aspen Santa Fe Ballet hired me to create an 'outreach' program for them. Because the teaching is extremely effective, principals in other towns in Colorado wanted the program, and so it grew and became independent. And now, with the support of the Vail Valley Foundation, and a committed group of funders in Crested Butte and Paonia, it has grown tremendously. And in January we were awarded a grant from the Adams County School District in Denver, which supports our expansion into four schools Denver in the 2012-2013 school year.
Each NDI associate program has a very different "birth" story, but share one crucial element: the founder is brilliant in teaching children and other teachers, passionately committed to inspiring communities through this work, and excited by the challenge of raising funds to make it all happen.
During and after school hours, CTB teaching artists "serve entire grades or an entire school." How do schools elect to participate in your program?
In most cases principals have heard about the success of CTB and approach us.
Do children choose to participate in the program, or are they enrolled as part of the regular school curriculum?
To highlight our belief that to create a better world, ALL children need excellent first hand experiences in art, we place our classes alongside science, math, reading in importance and the ENTIRE class participates during the school day.
How do the associate organizations fund raise? Do they receive support from NDI?
Each organization is one hundred percent independent financially and in every other way. Associate programs share a vision and mission, but are run independently.
Do local school budgets contribute to financing your program?
In some cases yes, in others no. Our most recent expansion in Denver is possible because the Adams County School District has committed to financing half the cost of our programs in four new schools in Denver.
How are you working to make the program grow? What can we do to promote arts education in the schools?
Our growth continues to be very organic, in that we are responding to a demand for programming that truly benefits the child, her family, and the community at large. Thank you for asking what you can do to promote arts education in our schools. I answer by saying financial contributions are an excellent way to express your support and experience the joy of watching the children touched by this program excel in ways you didn't quite know possible!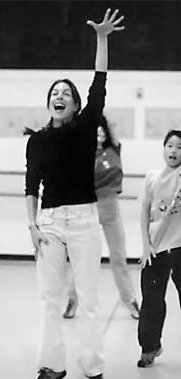 I see there are currently 11 associate organizations for NDI. How are their instructors trained in the NDI method?
Each organization runs their program completely independently. Some send their teachers to NYC to participate in NDI's Teaching Artist Training Workshops, some train them in their home programs.
Can you give an example of a child whose life may have been changed by participation in the CTB program?
Oh yes... so many... a child who began a school year struggling in every subject excelled in CTB dance classes. By the end of the year he was also excelling in the classroom, and then was invited to dance on a world class stage -- the Gerald Ford Amphitheater, accompanied by Yo Yo Ma -- he continues to thrive in CTB and all areas of his life.
NDI's founder Jacques d'Amboise said, "the arts have a unique power to engage and motivate individuals toward excellence." How can we support the growth of programs such as yours?
Please join our mailing list and become involved as a friend and funder!