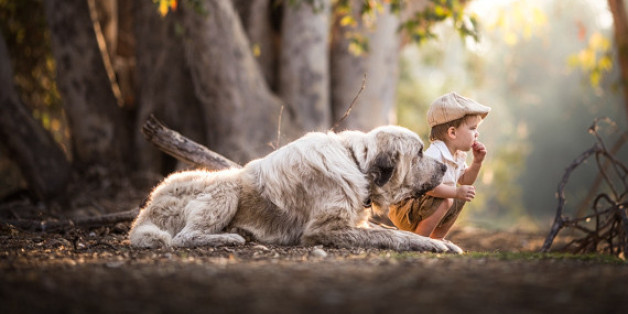 This is officially my first post here on Huffington Post. I have been considering what I wanted to write about and share with the world. Fortunately, I just returned from a family trip where I grew up. I'd like to introduce myself and some of my family by showing you a visual tale of my sons exploring this child's paradise, my home.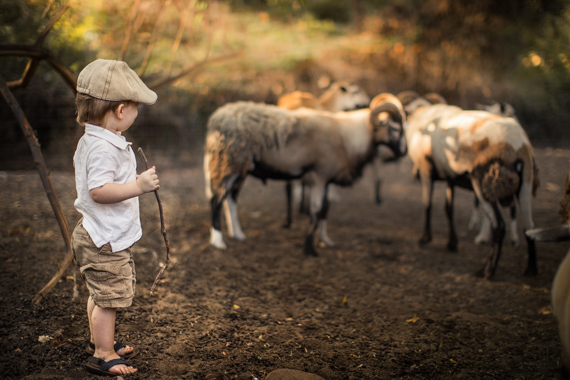 Growing up on my family's ranch I was always surrounded by sheep. They were our own version of an automatic lawn mower. My (nearly two year old) son, Emerson, was completely infatuated with them.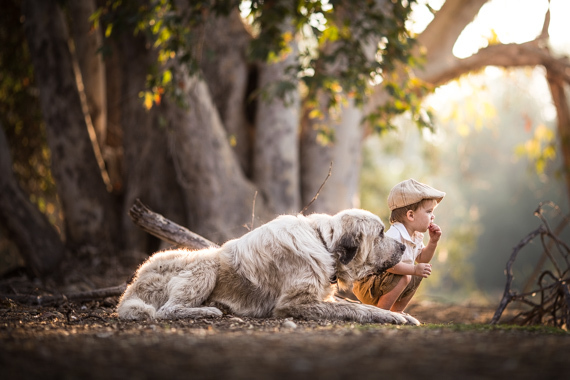 Of course, what's a group of sheep without a sheepdog to protect them? Our son and this particular pup became good friends rather quickly.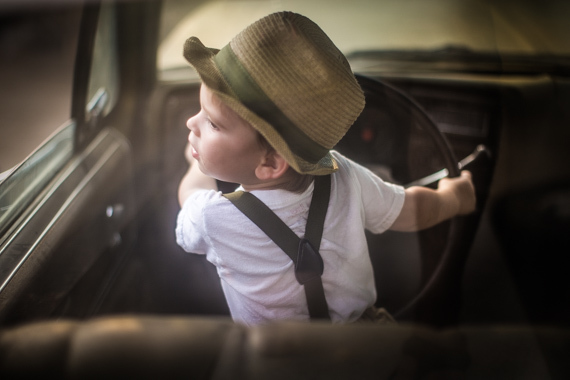 The ranch needed a truck to get things done. I remember this same truck back when I wasn't much older then Emerson. Like myself, this truck has been through good times and bad. When my wife and I set Emerson in the driver's seat he was in little-boy-heaven.
We tried to go for a few walks around the ranch while we were there to let Emerson explore this countryside ranch.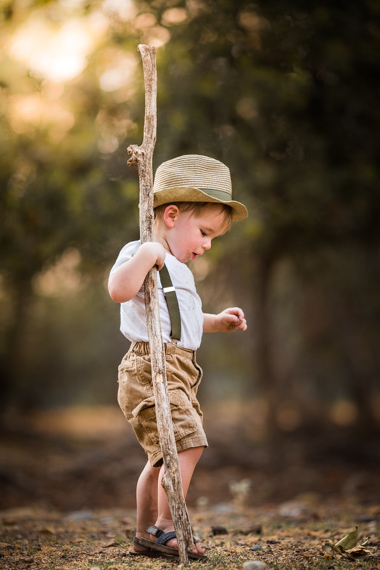 He was very persistent about getting into the pond and playing with the mud.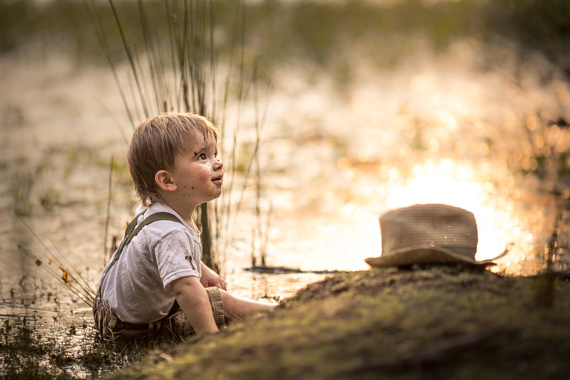 With all the ponds, creeks, trees, and toys for a boy to play with, nothing on this trip was as special as the bond Emerson had with the deer.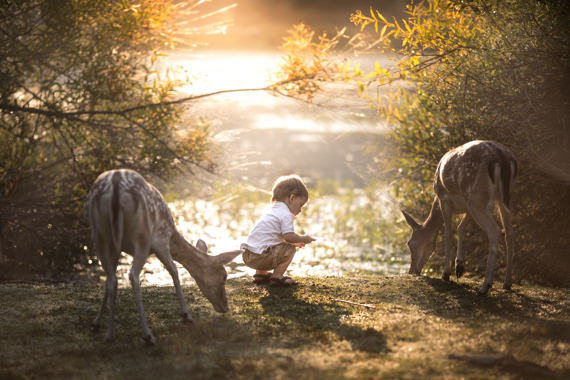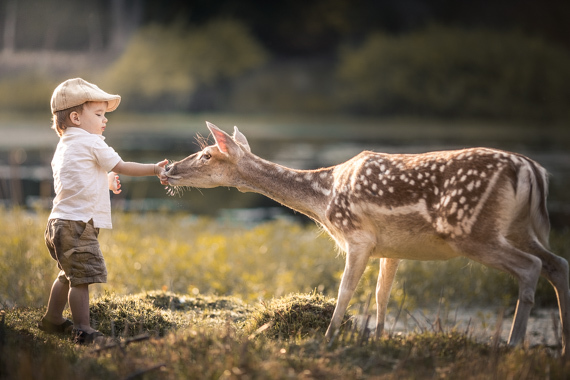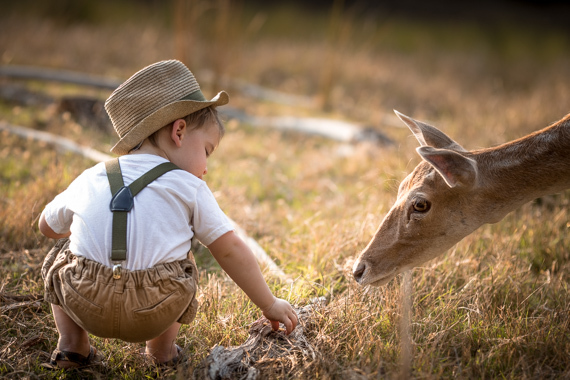 These creatures were fairly skittish, but our son was able to keep calm enough for them to approach him.
Tucked in all this country living Emerson's grandma has also made a beautiful oasis for herself. A small pond with a tiny stream that feeds into a larger creek.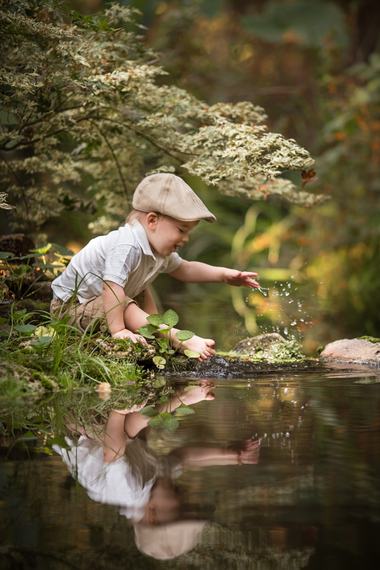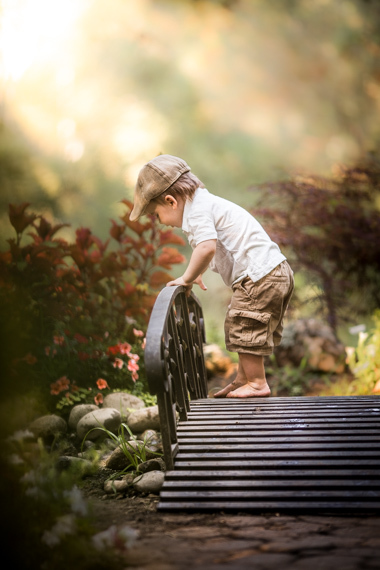 She even had a small bridge that was the perfect size for a little two year old.
Even our newest edition to the family was able to go and explore the ranch. He's barely learning to sit up on his own, but our six month old, Greyson, enjoyed grabbing at the tufts of grass just as much as Emerson loved playing in the ponds.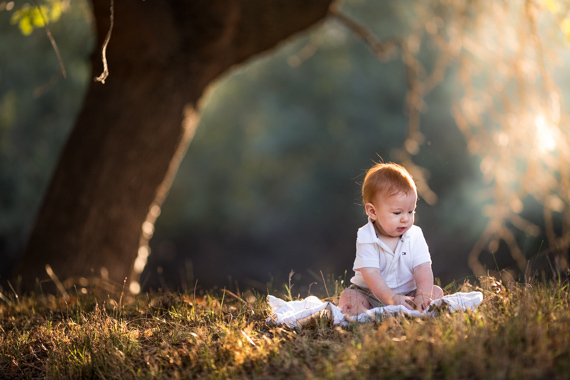 There you have it. I hope to bring more articles like this to my corner of the Huffington Post network.