GIRDWOOD, Alaska -- Mushing guide and former Iditarod competitor Dario Martinez was found hanging from a tree in downtown Anchorage on Thursday, a day after Alaska State Troopers and Anchorage Animal Care and Control removed 12 malnourished dogs and one dead one from his tour business here.
The circumstances surrounding the popular 50-year-old's public suicide and accusations he abused the dogs he always professed to love have sparked a flood of emotion from friends and colleagues, who can't understand how the end came this way for someone who worked with top mushers for more than a decade.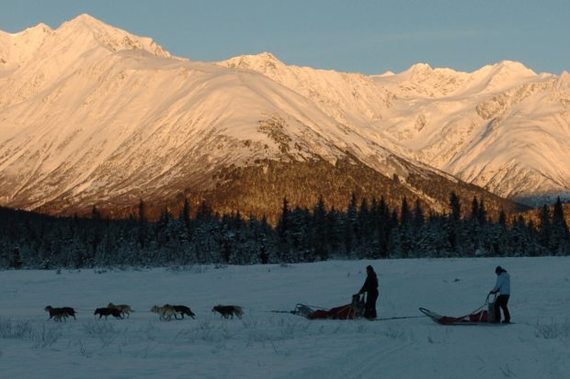 When troopers seized dogs from the Martinez-owned Chugach Express Dog Sledding kennel in Girdwood last week, they reported the dogs were starving, apparently left for some time without food or water.
One of Martinez's close friends, Andy Morrison, said it had become "fairly clear" that the one-time musher hadn't been taking care of the animals.
"Everything just seemed like it was left, and it was very unusual," said Morrison. "Everyone kind of thought the dogs were being taken care of, but it was also like no one was supposed to take care of the dogs. If he needed help there would have been 100 people he could have asked."