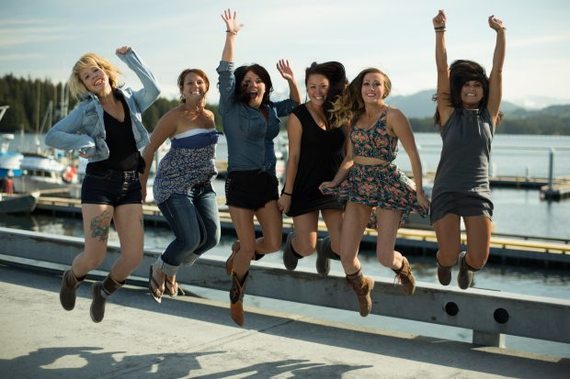 With the current slate of Alaska reality TV airing, you would think that networks will pick up just about any program that features shots of a menacing bear noticing the camera, a moose chomping on some trees and a crusty-bearded Alaska man. However, that is not the case.
There are many shows that never make it to a second season, and some only make two episodes. Because some of these are hilarious, but mostly because I'm traveling and haven't had a chance to catch up, I would like to dedicate this column to the ones that got away.
"Alaskan Women Looking for Love" featured a handful of young women "from Kodiak" (I think most of them were actually from Anchorage) who traveled to Miami to live in a sweet beach house, get drunk, find a man worth husbanding and bring him back to Alaska. It was filled with classic fish-out-of-water moments; they'd go to "da club" wearing Xtratufs and wonder why people were staring at them.
"Alaskan Gold Diggers" was another fish-out-of-water show, but in the exact reverse of "Alaskan Women." It followed four sisters on their journey from Southern California to Alaska, as they try to reopen their grandfather's historic gold mine. It aired on Animal Planet, but if one is inclined, one could purchase all six episodes on Amazon Instant Video for $1.99 an episode. According to the show's Facebook page, "Gold Diggers" aired in India over the summer. A lot of canceled shows still air overseas, keeping their Internet presence going and keeping us #blessed.