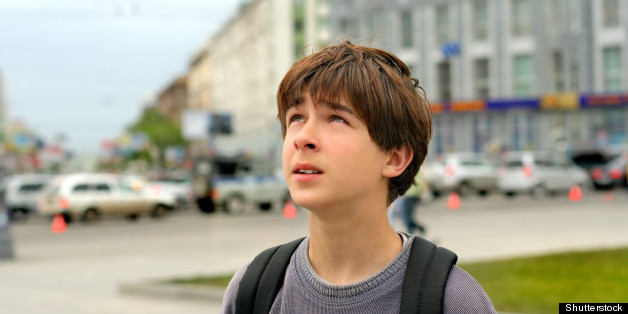 This is part of our monthly series 'Mission: Accepted,' in partnership with Minds Matter, which chronicles the lives of four students as they apply for college in their senior year.
It was a snowy Saturday afternoon, and I was walking through downtown Chicago, heading to an interview, and I was nervous. For starters, the interview was for Harvard! And second, I was lost! After asking for directions, I found the law firm where the interview was scheduled. I checked in and was told to wait in a conference room with some other students who were also waiting for their interviews. There was a video playing about famous alumni from Harvard that included shots of the campus, but no one was really paying attention. Everyone in the room seemed to have been waiting for a while already. Some were talking to each other; the rest just sat in silence, staring blankly at the table, myself included. After a few minutes, my interviewer came to get me. I followed her as she looked for an unoccupied room where we could talk. As soon as we found one, the interview began. For the first 10 minutes or so, I was still nervous. "What if she doesn't like my answers?" I thought. As the interview went on, though, I became more and more comfortable. I found it pretty easy to answer the questions she posed, such as what activities I do and what has been my favorite class in high school. At the end, I was given the opportunity to ask her questions, and I took advantage of this to learn about interesting classes my interviewer had taken, one of which was a study of Dante's Inferno, and the kinds of activities Harvard offers, such as a mariachi club and crew. As we wrapped up, we noticed we had gone a bit over the 30-minute time limit, and I took that as a good sign. On the train ride back home, I felt that the interview had gone well.
Fast-forward a few weeks. I was leaving early from AP Calculus to go meet my college counselor to talk about my Marquette Urban Scholars interview, which was about to start in a few minutes. "Here is a list of questions they might ask you," she told me. "Just remember to smile and speak loudly." We walked to Study Room 1 in the library for the interview. I was nervous, which didn't make sense to me, as I still had a lot of confidence after my Harvard interview. "Maybe it's because the interview is happening via computer," I thought. That must have been it -- I got even more nervous when I saw that I had to set up the Skype call myself (I had never used Skype before). While waiting for the interview to start, I fidgeted in my chair. What if I messed up and ruined this opportunity to get a full ride to Marquette? When the interviewer, who said I could call him D.J., called, I was still pretty nervous; was I supposed to look at the screen or the camera? However, I soon saw my friend's face on the screen, making me feel more comfortable. She would be interviewing me also. After the interview was over, I felt as if I had done pretty well. Most of the questions D.J. and my friend asked were ones I had covered in my Harvard interview. They also asked why I wanted to go to Marquette and how I would use the scholarship to help the community. My answer to the first question was that Marquette has a good criminology program, which is what I want to study. As for the second question, I said I would use the help the community after I earned my degree by working to reduce the crime rate in Pilsen, the Chicago neighborhood where I live.
I also found out last month that I am a finalist for the Cristo Rey Scholars award from Loyola University Chicago, along with two of my friends. We will be going up against each other and other finalists from the rest of the Cristo Rey network across the country. For this interview, I will need to stay overnight at the campus for a whole weekend. I am really excited because I'll be able to learn about Loyola firsthand and experience college life. I will also have the opportunity to talk to current Cristo Rey Scholars.
This month, I will hear back from all the schools I've applied to, and I'll have to decide what college I want to attend. I will reveal my decision in my next post -- hopefully!