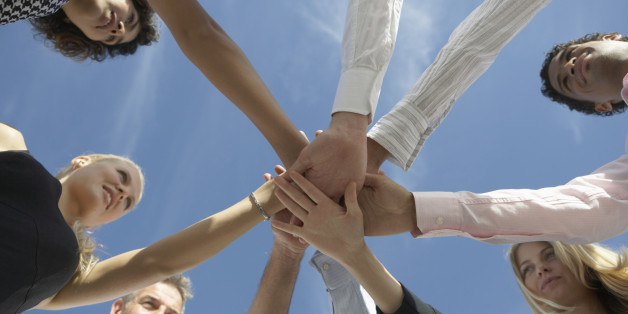 Life is complicated. Life after a cancer diagnosis is even more complicated. It can hit you hard, so hard that you find yourself gasping for air. It is never something you can be prepared for, and it leaves you confused, puzzled, and disoriented. What do I do? What is next? How do I tell my family and friends? Scenarios and situations run rampant in your head.
When I was diagnosed with Stage IV gastric cancer last year at age 30, I felt the same way. I didn't know what action I should take, and found the amount of information overwhelming at times. But as challenging as the situation was and is, I became determined to take control of all that I can, to figure out what I could do to combat the illness and any side effects of the harsh way it is treated. It was a daunting task, but having approached this in a comprehensive, integrated manner -- by letting my doctors and nurses center on medicine while focusing on my diet, meditation, yoga, positive attitude - allowed me to maintain jurisdiction over as much as I could, and that allowed me to alleviate that powerless feeling that I became accustomed to.
Overall, I have adopted a raw, plant based diet -- focusing on eating (and juicing) a ton of cruciferous green vegetables that help maintain an alkaline system, incorporating nuts, beans, and legumes that provide the ever-important fiber that carries toxins out of our bodies, and completely avoiding processed foods, refined sugars, and other items cancer feeds on. I start every day with a focus on meditation, finding that it allows me to create some extra space in my head when I could use it most. It lowers my stress, enables me to 'tune out' what isn't important, and helps me get more sleep.
Although I found what works for me in a complete package to attack this illness, one of the most challenging things I found was having one place, one resource that provided me with information I needed to become aware of. Much like my path while living with cancer has taught me so much about what works, having a resource that brings everyone together to collaborate is something I genuinely appreciate. On Friday, September 5th, Stand Up To Cancer is hosting its annual telecast, where the entertainment industry and scientific community come together to increase awareness and accelerate ground breaking research that is making a difference in the fight against the disease. As someone who faces this disheartening reality every single day, not only do I smile at the familiar faces rallying for a cause close to me and everyone in my life, I also get to learn about what might one day provide me and all those effected with a cure.
I've met some incredible people along this ride, and it has brought so many positives into my life. The opportunity to meet and get to know others affected has brought me closer to a sense of purpose, and something that I look forward to the most is learning about the collaboration and innovation that is happening right in front of my eyes. This gives me hope. This gives me courage. This gives me strength.
What I want is progress. All that matters to me is knowing that the best people are working together to make a difference in patient outcomes so I can go on living my life the way I choose to live it. I'll be Standing Up this Friday. I hope you stand up with me.