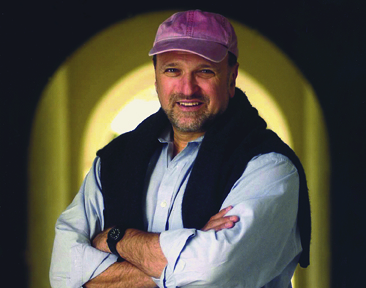 Director Andrew Davis made his name with hard-hitting action blockbusters like The Fugitive, Under Siege and The Guardian, but like most filmmakers, his first effort was a small film with a modest budget and a lot of heart. Davis' directing debut Stony Island was shot in 1977, helmed by the then-30 year-old who had made a name for himself as a cinematographer, conceived as a love letter to the South Chicago neighborhood where he grew up. Based loosely on the story of Davis' younger brother Richie (who plays a fictionalized version of himself), who grew up as one of the few white kids in a largely African-American neighborhood, Stony Island follows a group of young musicians who try to form an R&B group in their ethnically-mixed neighborhood during the racially-charged days of the late 1970s.
Stony Island, which Davis co-wrote and produced with Tamar Simon Hoffs, arrives on DVD and VOD from Cinema Libre Studio on April 24 and will have a special screening at The American Cinematheque at The Egyptian Theater in Los Angeles that evening. Andrew Davis sat down recently to discuss his memories of Stony Island.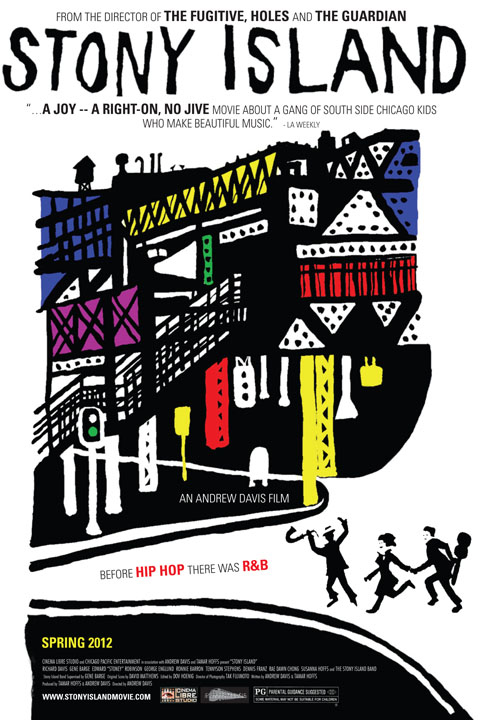 Tell us how Stony Island came about.
The beginnings of Stony Island really go back to my younger brother, Richie, who was a white kid growing up in a black neighborhood. A lot of people didn't have the point of view that what my parents did, which was to stay in their old neighborhood after the demographic had changed, was okay. So I thought that would be a very rich setting to talk about things and to set a story in. Richie is actually interviewed in Studs Terkel's book Race, where he was asked to talk about his experience. He's a very interesting guy because of that. He's been the core of a band called The Chicago Catz for years now because of that, and they're a very racially-mixed group. So his life became what the movie was about.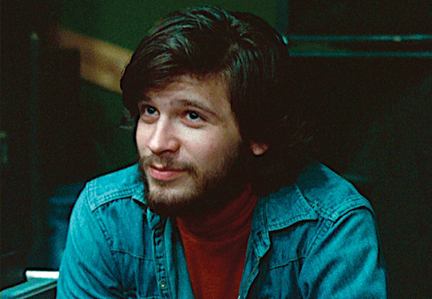 Richard Davis
The other thing it brought back was how different race relations were back in 1978, particularly in a very ethnically-segregated city like Chicago was then: blacks didn't mix with whites, whites didn't mix with browns, and Jews weren't considered "white" at all.
The sixties preceded the seventies and were an opening up. But after Vietnam there was a real clampdown on all kinds of things and led to this very conservative era. But Chicago has had a tumultuous racial history going all the way back to the riots that put Daley's buddies in power during the stockyards strike. In my neighborhood, Trumble Park was a housing project where blacks tried to move in during the '50s and there was terrible strife for years before it got settled.
So what was it like for a guy who had been a cinematographer for nearly ten years to suddenly be directing his first movie?
The toughest part was raising the money, being the producer, and figuring out how to take care of everybody on the set during the middle of winter in Chicago.
What was the final budget?
It was about $300,000 to shoot it and then we raised another $30,000 or so to finish it up in post-production. We shot on 35mm and recorded all the music live, so it was not easy, by any means. One of the sound guys was Tom Holman, who went on to invent THX sound.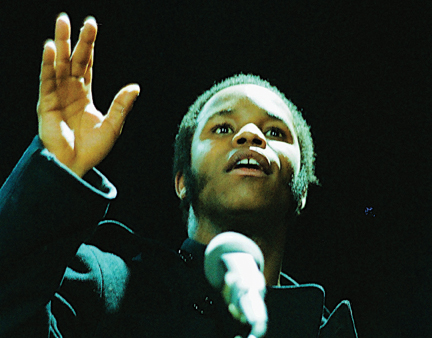 Edward "Stoney" Robinson

I was very taken with Edward "Stoney" Robinson's performance, and was very sad to learn he died not long after the picture wrapped. Was he one of those people whose flame simply burned too bright?

I think he had some liver problems. He had hepatitis before that which could have been treated, but wasn't. He just didn't look after himself properly. He didn't do drugs, but he drank, he smoked, he lived hard. If you don't take care of things in proper time and you get a cold and don't take care of it, it turns into something else. It was a tragedy, but I told him once "Stoney, if you become famous, you're going to be dangerous." I've seen it happen to other people. They just sort of come apart.
It's a shame because whenever he was on the screen, he just owned it.
Yeah, he and Ronnie Barron were two really dynamic characters.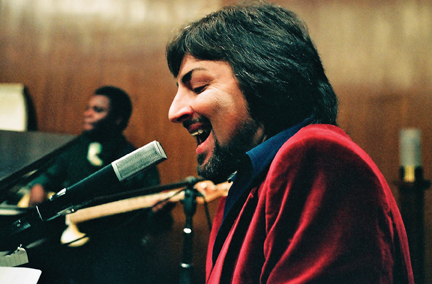 Ronnie Barron
Ronnie Barron was so charismatic that the minute I saw him in Stony Island, I remembered his bit as the bartender in Above the Law.
"Go buy your mama a condominium." (laughs) That was an improvised line of Ronnie's, by the way. He was also in Code of Silence. He was the guy in the beginning selling the dope when that big bust takes place.
How much time passed between the time you both conceived the idea of Stony Island to when it was finally finished?
Two or three years, which is actually pretty fast by today's standards. It was really tough getting the money together.
Now you're doing a film about Depression-era gangster Pretty Boy Floyd.
We're trying to put it together. It's a very interesting script and a very timely story. It's like The Grapes of Wrath. This was a guy who was robbing banks and paying off mortgages. There are a couple other things I'm trying to work on, including a modern version of Treasure Island set in post-Katrina Louisiana. That's my real baby. It's a real populist, Robin Hood kind of story.
It sounds like you've got two Robin Hood stories in the works.
Yeah, we could use a little Robin Hood in the world right now.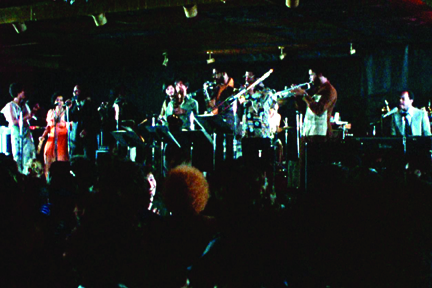 The full band in Stony Island's finale.
To read the complete version of this interview, please go to www.thehollywoodinterview.com