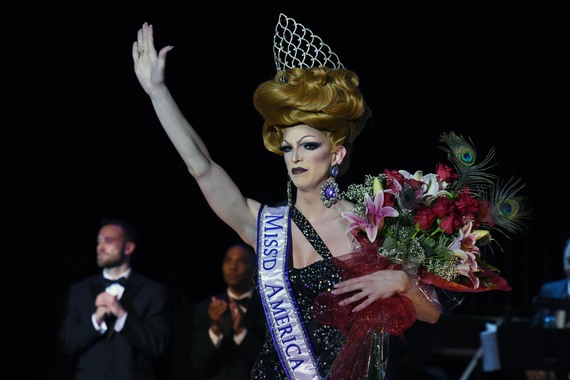 New York City drag queen FiFi DuBois was crowned the newest Miss'D America on Saturday, September 26 at the Borgata Casino Hotel and Spa in Atlantic City.
"I have done pageants for a long time. It costs a lot of money. It's like getting married and getting divorced. And getting married and getting divorced. I am just so happy to finally be married to Atlantic City and be Miss'd America for 2016," DuBois told reporters after her win.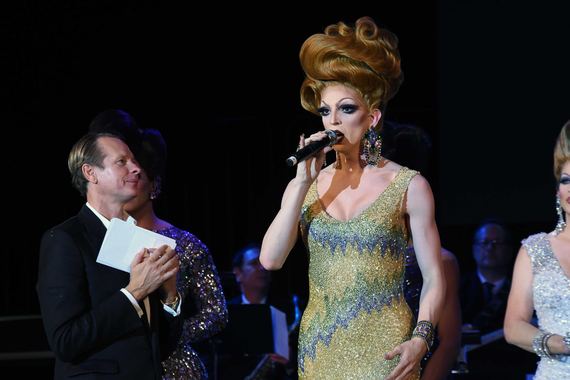 Miss'D America was created in 1994 as a spoof of the world-famous Miss America Pageant to raise funds for local LGBT charities. Annually, it was held on the night after the famous beauty pageant. After being cancelled in 2005, it returned five years later and has been a popular event on the social calendar of Atlantic City ever since.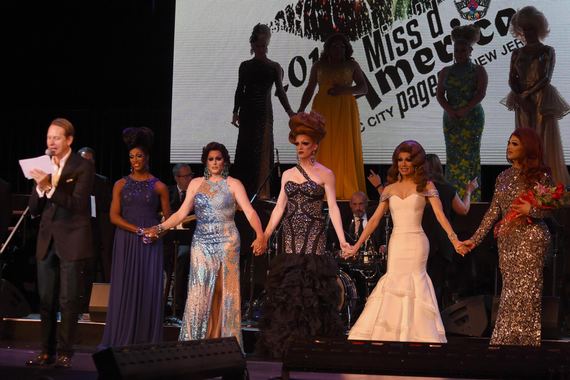 Carson Kressley, star of Queer Eye for the Straight Guy and judge on season 7 of RuPaul's Drag Race, delighted the sold-out audience throughout the evening as emcee and host. His witty and sassy banter was relentless, improvising with the audience and contestants whenever he had a chance. Kressley started the show with a bang entering in a Pope getup, providing light-hearted commentary on the papal visit to Philadelphia.
Nine talented contestants vied for the top prize formerly held by Honey Davenport. Each contestant showed off their individual talent between walking the runway in swim and evening wear. The top five answered interview questions covering a wide range of topics from Caitlyn Jenner to the Golden Girls. In that group were queens Alexis Michelle, Margeaux Powell, Sapphira Cristal, Pattaya Hart and DuBois.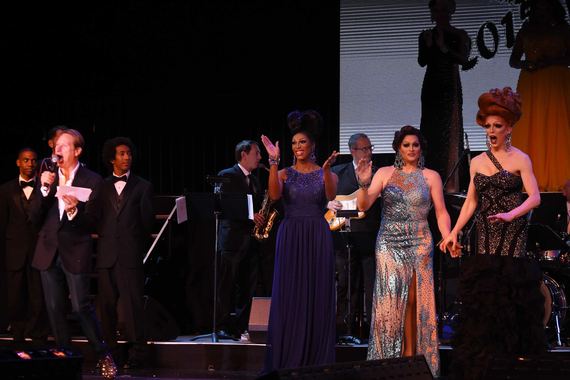 In the end, there could only be one -- and it was New York dancer FiFi DuBois.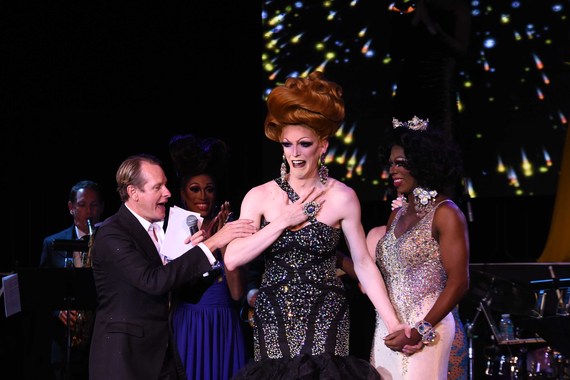 "I am so happy to be Miss'd America. I want to bring great, gay and lesbian entertainment back to Atlantic City and back to the boardwalk. I think it is something we really need and it needs to come back. And I am happy to be the person to do that for Atlantic City."
With Atlantic City's recent troubles, the city is trying to attract LGBT tourists and their dollars to it's destinations. The Borgata is currently leading the way with their new initiative "Out at Borgata." Created to attract LGBT visitors to the resort, the Borgata is hosting events of interest to the LGBT community like Miss'D America. Hopefully they keep it up and the rest of the city's businesses follow suit.
After the show, Kressley told reporters, "Atlantic City is a place where everyone is welcome. Atlantic City is a place where we celebrate diversity."