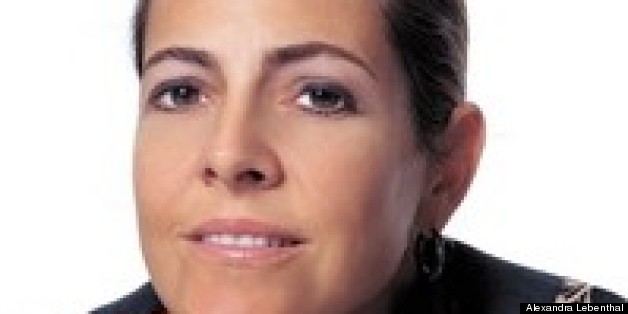 Paul Tudor Jones, a legendary hedge fund investor recently made comments on a panel at the University of Virginia that as soon as women have babies they lose the ability to become good traders as they are so focused on the bond with their child that they forget everything and don't have any more good ideas. The comments, while targeted to this one particular skill, seemed to come out of the dark ages and suggest that women belong barefoot and pregnant. Forget the fact that a recent hedge fund study by Rothstein Kass showed that women run hedge funds in 2012 returned 8.95%, while the index returned 2.75%, thereby blowing Mr Jones's argument out of the water.
The comments, however, give me an opportunity to talk about how motherhood actually makes women better employees and better bosses. I had just found out I was pregnant on the first "Take your daughter to work day". My father and I were profiled in the New York Times. I recall feeling terrified that I wasn't going to be able to do it all. Would I be able to balance both? Would I want to? What would that mean for the family business since I was the third generation, destined to take over the company one day?
Little did I know that the exact opposite would occur. While l loved my son deeply, I felt cut off from the world by not being at work, and while I was sad to go back, and looked forward to returning home to see him at the end of the day, I found that I was more efficient at work. For the first few months I left at 3:00 and managed to get the same amount of work done with two hours less in the day. The same was true for other women at the office, many of whom were commissioned saleswomen. Their production actually increased with fewer hours!
When a woman works and has a child, your multitasking genes kick in. You don't have an option other than to change a diaper and respond to an email, or get the report done and still get the ruby slippers for the Wizard of Oz just as the play begins. (Yes, I slid them across the stage in a glorious, super mom moment.) As a manager, being a mother gives you more patience and understanding. Trying to negotiate peace between two children also makes managing employee issues easier. You also understand when an employee, male or female wants or needs to leave early for a soccer game or a doctor's appointment.
What is so disturbing about the Mr. Jones's comments is that at a time when it appears that the dialogue is moving forward with Sheryl Sandberg urging us to focus on managing women before, during and after a pregnancy in order to keep her in the work force, the comments Mr. Jones made so openly and freely show that we really haven't moved as far as we think. A woman who is pregnant is likely to be put on the mommy track even if she doesn't want to be. And if he thinks it, how many more do? We need some powerful men to stand up for the working mothers. We need those men to hire more women in the positions that have been typically male dominated like trading. I for one, know that those women, especially the mothers will do a fantastic job.
This post is part of a series produced by The Huffington Post in conjunction with our women's conference, "The Third Metric: Redefining Success Beyond Money & Power" which will take place in New York on June 6, 2013. To read all of the posts in the series and learn more about the conference, click here. Join the conversation on Twitter #ThirdMetric.