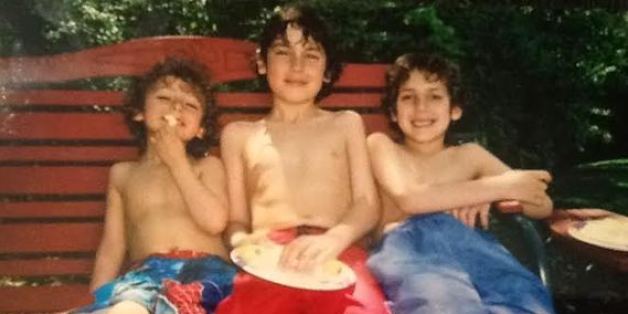 Winter has always been the season that brings out the maudlin in me. It's a difficult time, one made up of mornings that make me feel like I need a cup of coffee for every single molecule in my body. Why is winter so tough? It's a question I ask more to the season than pose to myself. Everything around me is buried in snow, the trees are bare and there hasn't been a hint of color -- in the sky or ground -- since October. I'm left feeling the same way, stripped and exposed to the core.
The days become harder, more effort has to be found from somewhere to keep my shoulder down and just plow through. I miss the sun, the feeling of wind on my face, my children walking with me on nights made for shared confessions under summer stars.
And these days leave me with time to think, and my thoughts cross over and I begin to feel, my ordinariness.
I remember the dreams I had for myself. Hopes, really. To somehow be a woman of note, a woman with a life that was extraordinary.
I wanted to be a dancer, I wanted to tell stories to children, I wanted to travel wearing dark sunglasses that covered my face right down to the cheekbones. I wanted to write. To know how to work words that would put people under a magic spell making them fall deaf to anything else around them. I wanted to dance a barefoot dance so exquisite that to those watching, the sound of the music playing alongside would fall away. I wanted to tell children stories that would transport them, teetering inches away between their world and the one I had created for them.
But my life has worked itself to be just this. I spend the long days of winter packing lunches, making beds, planning dinners and driving to lessons. I am an ordinary woman who stays home with her children.
There is no book with my name on its cover as author, there is no ballet where I danced to the point of silencing everything around me, there is no story that has left children wishing the book would never end.
But, then, I look at my children, and I see that it is them, they are the book that was never written, the dance that I never danced, the tales that I never spun. When I hold them in my arms, there is no space between us, there is no skin nor bone that separates us.
When they lift their faces to talk to me, I catch the sight of their cheek turned at such a precise angle, that for a split second, time stops. I see the ghost of my face, there.
No matter how poetically written, or eloquently delivered, or the number of hours vainly spent in attempts to describe what these children are, I never could. Not if I was given 50 years and a thousand sheets of paper to do it. These children are anything but ordinary.
It's then that I know, I am no ordinary woman. How could the mother of these children ever be ordinary?