Every day, social entrepreneurs from around the world are seizing opportunities others miss to improve broken systems, innovate and develop solutions to change society for the better. Over the past few months, I've traveled to India, Brazil, Southeast Asia, East Africa, Western Europe and the U.S. to visit 50 NGOs and social enterprises with my team at Epic Foundation.
These organizations were selected from more than 1400 applications we received across 85 countries. They are working hard to enhance education, economic empowerment, health, rights and protection for children and youth around the world.
During my journey, I've had the fortune of meeting a number of ambitious and persistent social entrepreneurs along the way. In this story series, you will hear from some of these indomitable leaders.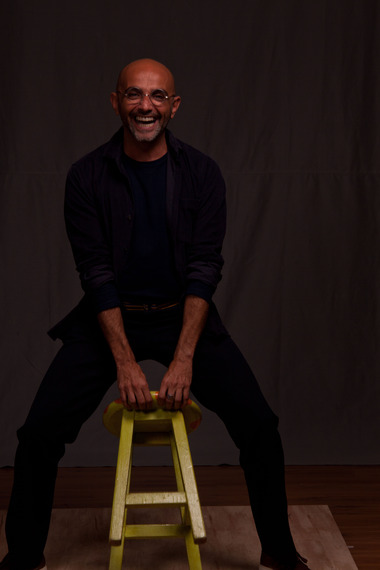 (Dr. Fabio Bibancos, Founder and President of Turma do Bem)
Alexandre: What is a great story you can share about one of your beneficiaries?
Well, I have 53 thousand stories. The last one that moved me was when I was in Mexico, 15 days ago, and a mother and her child came to me. The mother asked me to make an exception so her 8 year old daughter could be part of our program.* Her daughter explained to her, "Mom, I am already chubby, I wear glasses...with this horrible smile I can't make it." The mother told her, we can't do that, we can't afford it. We always have to be honest and tell the truth. The mother said to me, "So, this is the truth doctor: she is 8, she is in pain and I can't pay for her treatment. Can you help me anyway?" Of course I had to arrange something for her. I asked a fellow dentist to help her. It was tough and brutal. For the first time, I broke the criteria rule.
* Turma do Bem provides full and free dental treatment for young people aged 11 to 17 years.
Alexandre: What was a life changing moment for you?
Well, I did not see a light, have a vision or wake up after a beautiful dream or anything. Again, it was the brutal truth that awoke me. After I launched my book about oral health, I was doing some lectures about dental prevention for public schools. One day, at the end of one of these lectures, this mother came to me showing her son's mouth. It was destroyed. That moment I realized that prevention wasn't the best way to do the change I was looking for. That was a key moment in my life. Immediately, I started to think about new approaches to solve this huge problem. I was a new father then, my son was just born, so that helped me a lot to understand the terrible situation of that mother.
Alexandre: When you were 15, what did you want to do?
Like all boys who are 15 want: go on dates, be happy, go to all the parties possible. I was a bit crazy then. I didn't have any clue what to do with my life, except to dance like John Travolta.
Alexandre: What are the three most important things for you to successfully run your organization?
Credibility. Without it, we have nothing.
To be surrounded by passionate and honest people.
Do for others what we would do for our own children.
Stay connected
I will be posting stories of incredible social entrepreneurs we are working with all summer. For more photos and stories, follow me on Facebook, Instagram and via Twitter @alexandremars.
Learn more about the work we are doing at Epic Foundation and follow us on Facebook and Twitter @Epic_Foundation.