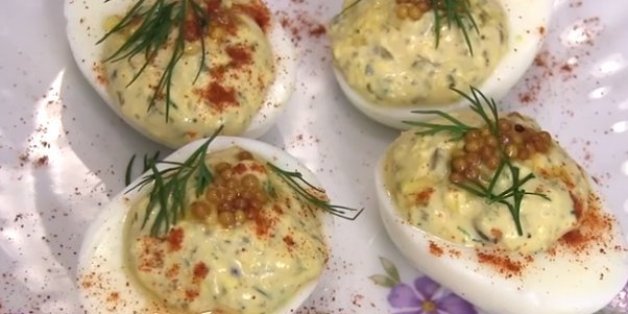 For more food, drink, and travel videos, visit www.potluckvideo.com
It's hard to argue with a classic deviled egg. But what even makes a classic? And is it OK if you want to deviate from the standard?
At Root & Bone, chefs Janine Booth and Jeff McInnis are giving you the best of both worlds. You can get a classic, rustic egg which uses traditional methods and ingredients or if you want to venture out of the box you can try a drunken deviled egg made with pickled beet juice. It's OK to have both, and they're ready to show all variations.
So want to know the secrets? Make sure to watch the video above to find out.
For more great food, drink and travel videos make sure to check out Potluck Video's website, head over to our Facebook page or follow us on Twitter.