The street is a stage at New York Fashion Week as fabulous fashionistas hit Manhattan in style! Each September -- one of the most anticipated times of the year for fashion folk -- ladies and gents of the industry flock to the city dressed to the nines, ready for a preview of the upcoming season's looks. From wild leather details to bright neon accessories, bold prints to killer heels, this seven-day whirlwind displays the ultimate in one-of-a-kind, noteworthy styles! Check out the looks of these 10 style mavens in their NYFW best.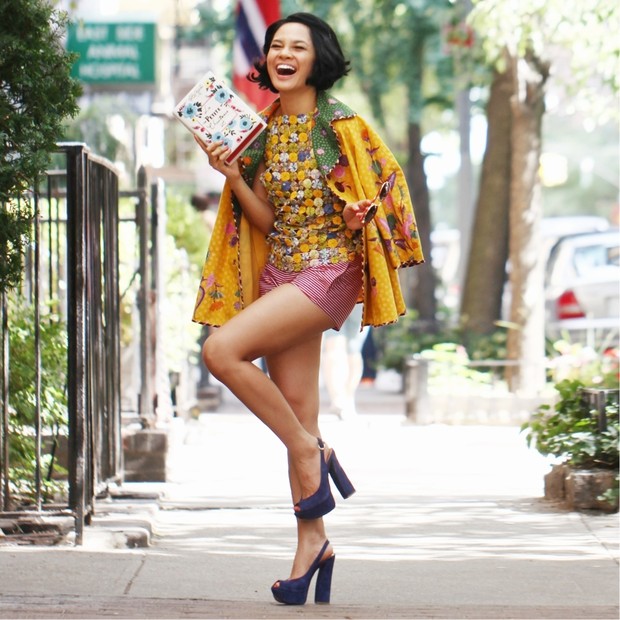 andienaisyah paired bold prints and patterns with chunky block heels for a chic adaptation of a bohemian look.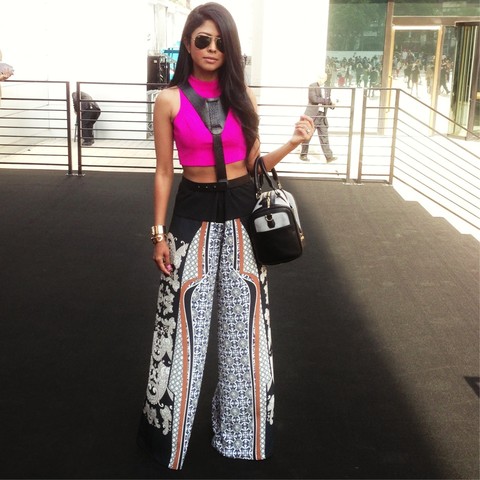 walkinwonderland paired a bright crop top, leather harness and printed parachute pants for a trendy ensemble.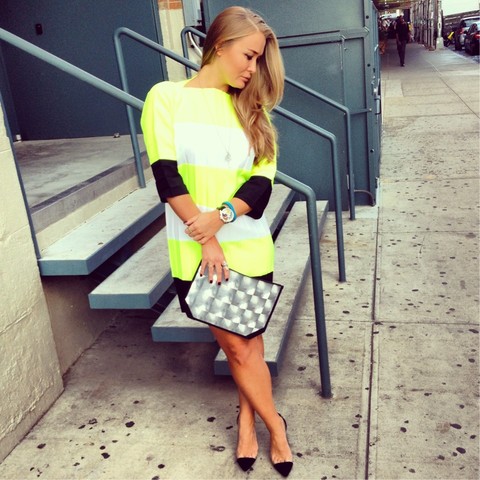 olgavalentina kept it playful with a bright dress and patterned clutch.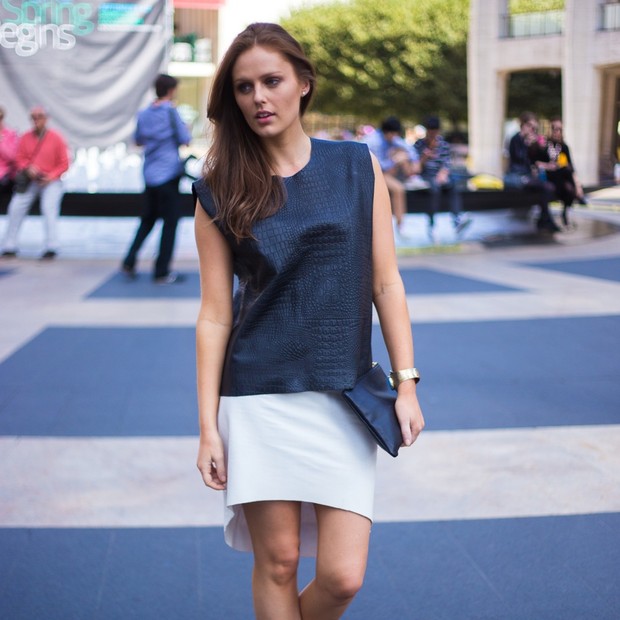 winstonandwillow added a little edge to her look with leather details.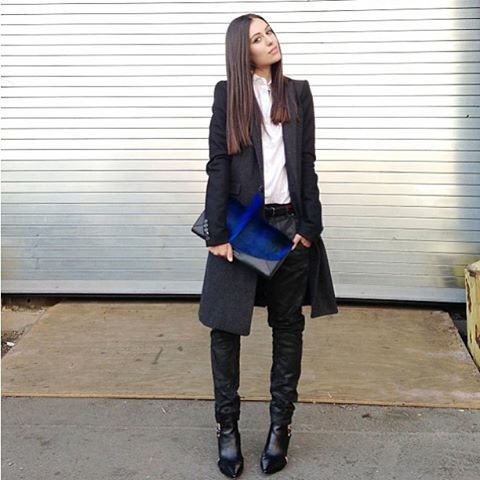 martapozzan got into the spirit of fall with an oversized coat and leather boots.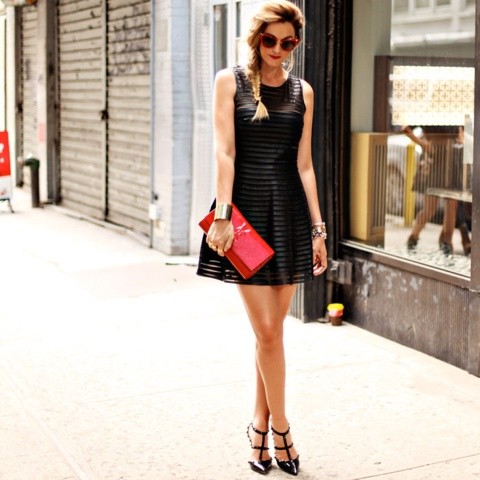 Details like studded heels and a patterned fit & flare dress stepped up the game for dashofdarling.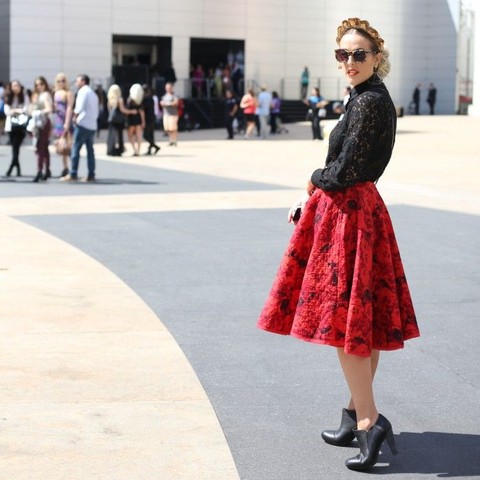 bjonesstyle added a feminine appeal to her look with a flowy skirt and a lace top.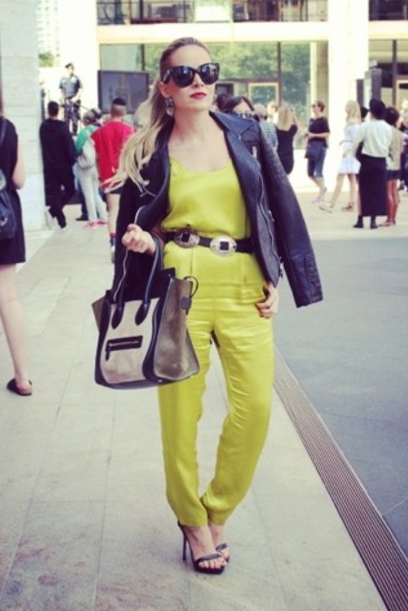 cassandradelaveg made a bright statement in a yellow jumpsuit and bold accessories.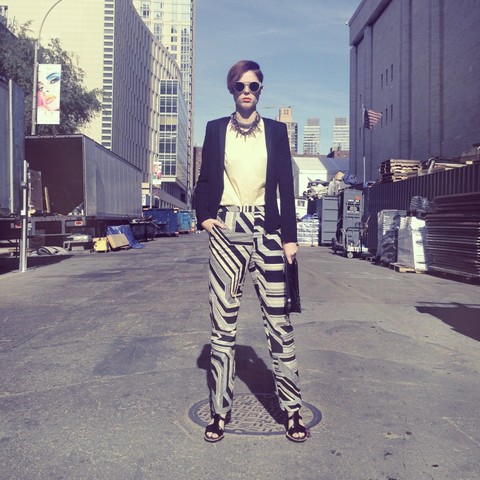 cocorocha added a modern twist to classic black and white look with geometric printed pants.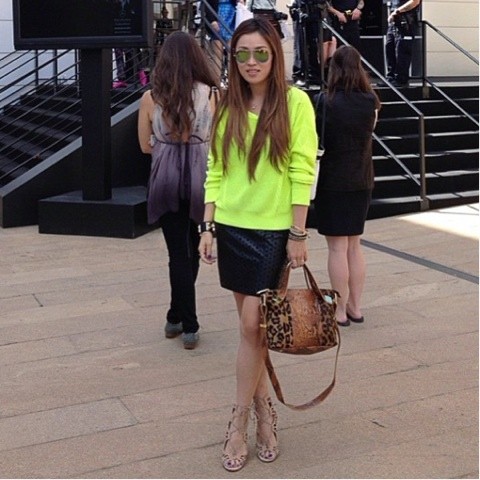 lovejookim mixed leopard and neon for a bold style statement.