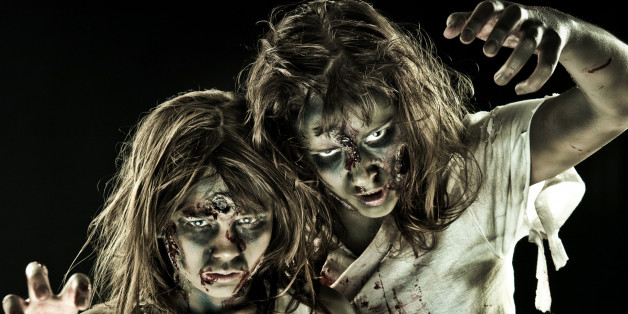 Parents are feeling ill at ease and restless. It's coming. The end is nigh. For some, it's already here. It's spreading across the nation. Soon, we'll all be swarmed and overrun by hungry hordes of (sanity) killers. Neighbor pitted against neighbor for survival, or at least for a parking spot in the shade. It's summer, y'all. Otherwise known as The End of Days.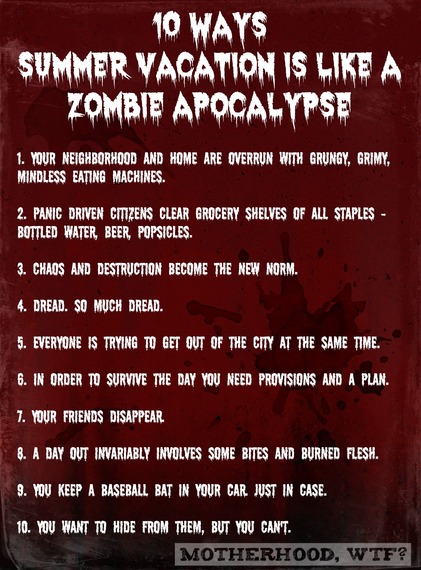 Originally published by Allison Hart on Motherhood, WTF?
Like what you see? Subscribe to the blog, follow on Facebook, or read my books!