For the next eight days I will post one thing I am grateful or ungrateful for on each day in honor of Thanksgivvukah. I let my big hair down and compiled this list in picture quote format. Let me know what you think.
#1 Hesta Prynn's Thanksgivvukah Playlist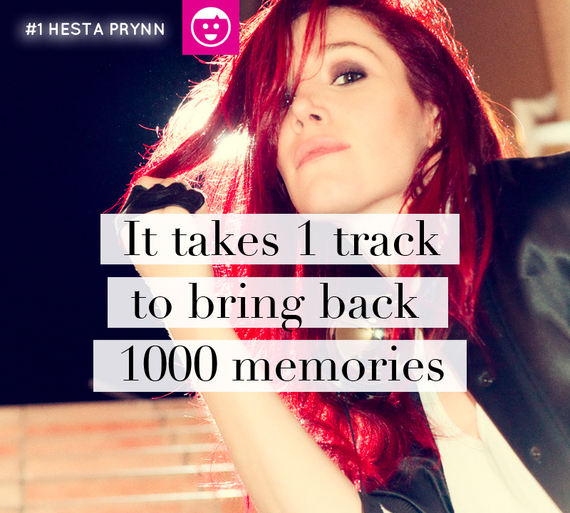 The celebration of Thanksgivvukah is a once in a lifetime event occurring once every 79,000 years. To honor this special holiday DJ royalty Hesta Prynn compiled a playlist so smooth it will fade insufferable small talk into revelations of juicy family secrets.
In between studio time, DJing events like Sociéte Perrier's Fashion Week 2013 and writing
Here is the analog playlist:
• "Rich Girl" -- Gwen Stefani & Eve
• "Exodus"- - Bob Marley & the Wailers
• "Once in a Lifetime Groove" -- New Edition
• "Right Right Now Now" -- Beastie Boys
• "The Boxer" -- Simon & Garfunkel
• "Be My Baby" -- The Ronettes
• "Highway 61 Revisited" -- Bob Dylan
• "Hallelujah" -- Jeff Buckley

Get the Spotify playlist here.