Boots are so badass. They really are. Boots are powerful. Like mustaches. I like the whole boot ritual. Opening the box, sliding those babies on my feet (which I wish were a tad smaller). I test drive every possible bottom- first the mini, then the skinny. Then, I look in the mirror-turn to the side, pose, and say out loud,"You are such a badass, Alona."
This season I am all into the treads. Here are 5 pairs of boots that will make you feel like a badass. I've also put all the looks mentioned below on my Pinterest page.
1. Jeffrey Campbell Mulder Platform
I like to mix style like elegant with punk or say preppy with the 70's. With these boots, I need to keep it soft since my angled features on my face and personality are very bold, so I'd pair them with soft leather skinnies and an asymmetrical cashmere.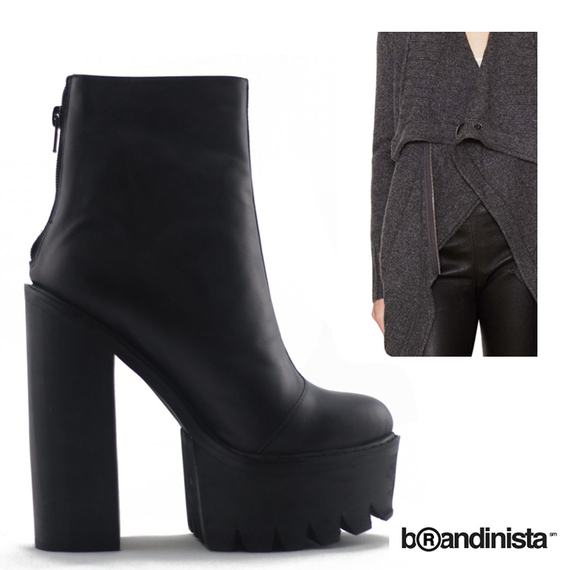 Check out the look here.
2. Hunter 120mm High Hell Rubber Ankle Boots
Honestly, I could not be bothered with rain accessories-coats, boots, umbrellas or hats. I think they are stupid. But, because this isn't always about me, here is a cool tread rainboot, I might wear if, say, I lived in monsoon climate. I would pair those babies with a hat because I'd be bitchy (it's wet out!) with a hat so I can be anonymous. Underneath my raincoat, I'd need to be comfy, so a tee is key.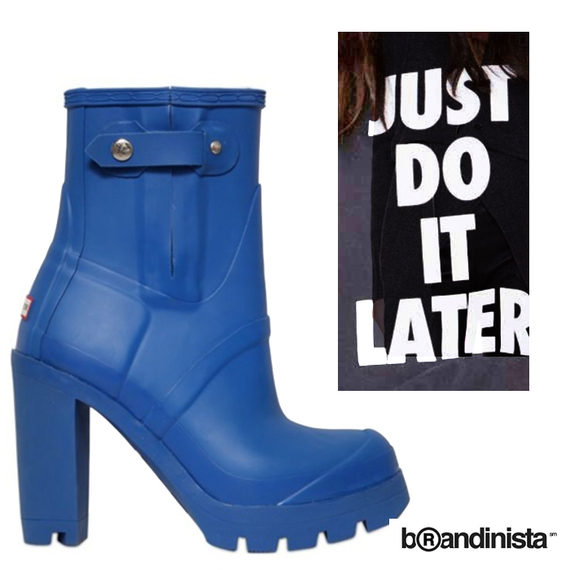 Check out the look here.
3. Rachel Zoe Luna Boot
These boots are a mix of pure sex and honesty. Kind of like Californication's Hank Moody character played by David Duchovny (call me?). I would not wear these boots with anything except nothing or a tailored tweed coat.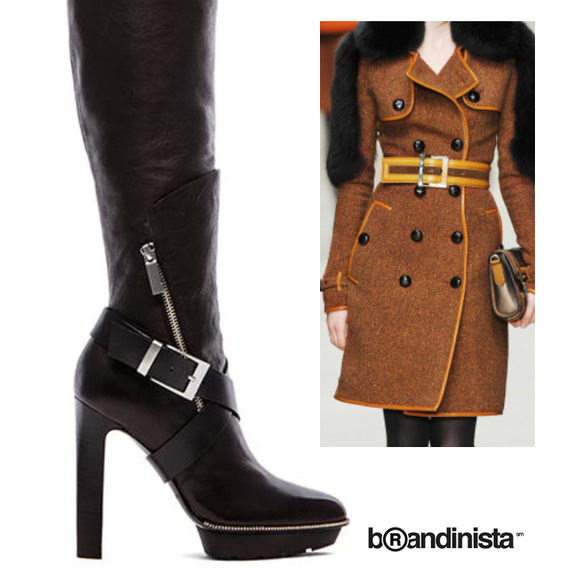 Check out the look
here.
4. Sam Edelman Verena High Heeled Chelsea Boot
I'd pair these booties with a narrow long fall skirt (preferably in black) and a Risto intarsia sweater-preferably tucked in.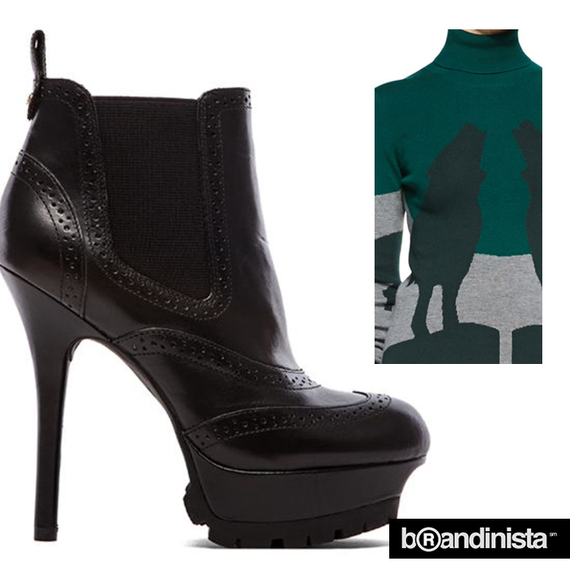 Check out the look here.
5. Vagabond Lily Platform Ankle Boot
I kept going back to Urban Outfitters and visiting these shoes. I could not buy them, but I visited them often. There is this schoolmaster in the 50's shoe thing happening here, but with the lace ups and the platform, the punk comes emerges. Pair these with a plaid mini and a sleek Fedora hat. This is THE second date outfit of the year.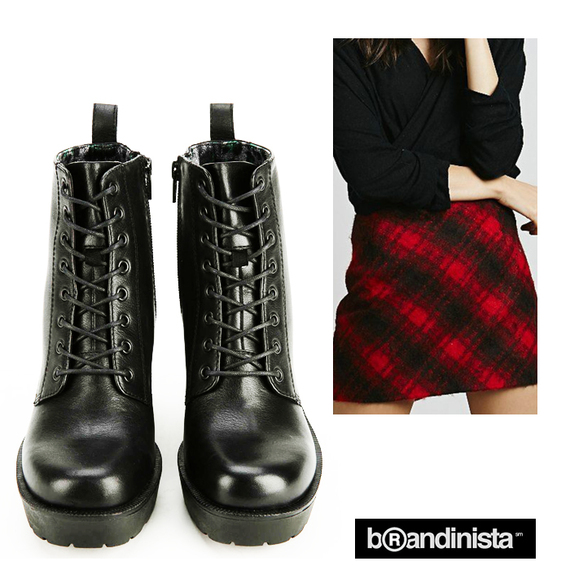 Check out the look here.
Send me some pix of you in your boots @brandinista on Instagram or Twitter. I hate to fetish alone.

Alona