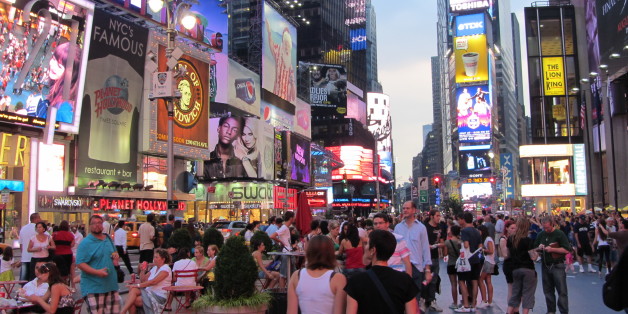 Recently, I spent some time in New York City to pick up a few things in storage. After my car was towed (thanks, Department of Transportation) and lost a day of my trip getting it back, I extended my stay and was invited by a few generous friends to stay at their respective homes.
I was always happy that anyone wanted to visit me and the city, but having had visitors and been a visitor, I decided to compose a list of do's and don'ts to make the most of your trip when staying with family or friends in New York City.
Dos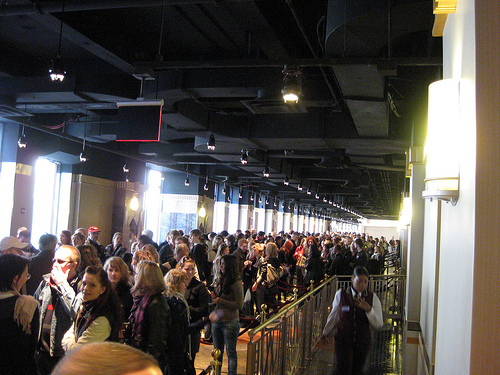 1. Do plan ahead.
Try something new and off the beaten path! I'll be brutally honest: Your friends who live in Manhattan don't want to shell out cash to visit the Empire State Building with you, or set foot in Times Square. Don't take it personally. I know I'm going to get people saying, "WHAT? I LOVE the ESB, this writer is a jerk and I would totally take my friends to see it!" And I would too, those who haven't seen the architectural wonder, it's just then I've done it enough times, that I don't need to go every time some one comes to visit me.
Trust me on this one. If you absolutely must do these things, (and it's not your first time) tell them you are going but that they don't have to tag along -- they will be grateful. Offer to meet them afterward for some New York Pizza. We love our pizza.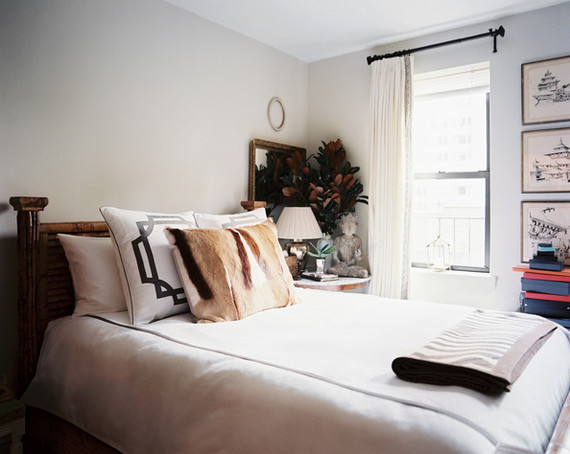 2. Do take a picture of where you are sleeping.
Sometimes you're in a rush to go to bed and in the morning have a puzzle of throw pillows. Maybe you're on a make-shift bed like a couch, futon or murphy bed. Take a picture with your phone when you arrive and leave the area exactly how you found it. Failing this, fold the sheets so that they are laundry ready upon your departure. It's the least you can do, considering most New York residents do not have a washer and dryer and at some point will have to haul the bedding to the laundry mat.
3. Do something to thank your hosts.
Regardless of where you travel. Either with a card, offering to cook a meal one night, re-stocking their fridge with all the snacks you ate, or even flowers will brighten up their apartment long after you are gone. (And increase your chances of getting to visit again!) And hey, all these simple gestures are cheaper than Airbnb.
4. Do download apps that will navigate you around the city ahead of time.
Kickmap is a great, easy to read subway map. HopStop will tell you how to get anywhere in the five boroughs and will even tell you how much a cab home will be leaving the bar late at night. This will spare you having to text or call your host throughout the day if they're not with you. You can also use the apps offline if roaming is an issue. Lifesaver.
Don'ts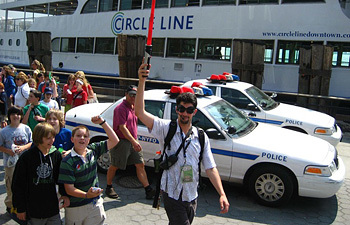 1. Don't arrive and expect your hosts to be your tour guides each day.
This is an exhausting, never-ending chore of living in New York City. Remember that your hosts are very busy city dwellers. Talk to them about it ahead of time -- if they want to take time off work while you are in town, they will suggest it. If they can't take time off, well, you're on your own.
I always recommend my friends make a list of the things they want to do, and I will direct them there if I am working, make suggestions, and join them where I can. It's a lot of pressure trying to keep everyone entertained. Do some research before you arrive on events in the city! It may also help you to have a budget in mind so your host knows not to recommend pricey restaurants ahead of time and you can all avoid that awkward splitting-the-bill-but-I-only-had-a-salad moment.
2. Don't assume your friends will be in town and announce to them that you will be visiting for New Year's Eve and that you want to go watch the ball drop.
Ask if this is a good time to come for them, they may after all be home for the holidays. No New Yorker wants to do this activity more than say, once. Or ever. It's cold, crowded and there's nowhere to go to the bathroom. Chances are your friends want to spend New Year's Eve doing almost anything else than waiting for hours in the streets before midnight. If it's on your bucket list, ask your friend how to get there, if they want to join you, believe me, they'll say so.
3. New York has a lively nightlife and a late last call, but don't party more than your host wants to.
I've had to apologize for belligerent visitors, pull passed-out friends out of bars and have been reprimanded for daring to suggest we leave the bar before 4 a.m Your host isn't on vacation like you are, so know your limits and be considerate. If you must stay out, use the apps I suggested and find your way back home. You'd be surprised how often this comes up.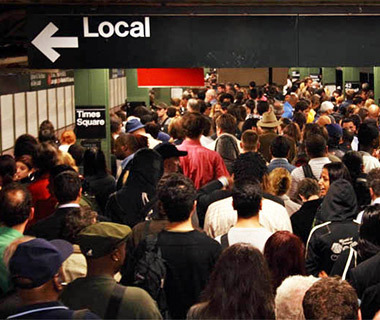 4. Don't complain about the city.
The sounds, the congestion, the crowds, the smells. Just about everyone who comes to visit says, "I could never live here". That is usually because you are seeing some of the most tourist heavy spots on your stay. Your New Yorker friends are used to the bustle and still love it.
They may find your put-downs offensive, but not really, because the city has caused them to develop a thick outer shell. Maybe that's why you can't live here. If the city's many sights, sounds and smells bother you, keep it to yourself and know that these are just some of the small annoyances your friends put up with to live in one of the greatest cities in the world.