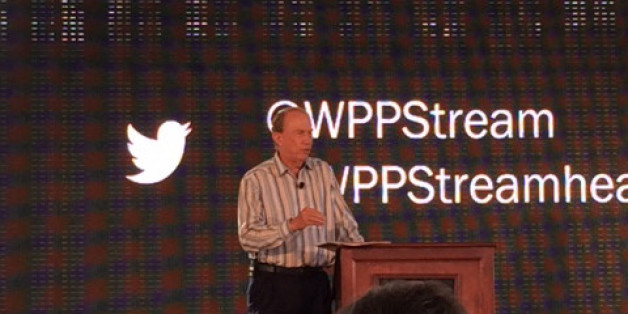 When athletes, surgeons, military leaders and heads of businesses need to ensure their they're working at their optimum levels, they turn to a man named Jim Loehr.
Loehr is a performance psychologist, author and co-founder of the Human Performance Institute. His perspective on success -- that it's just as much about the mental as the physical, and that there's a connection between health and performance -- makes him unique when it comes to coaching and training people to be their best. He shared some of his most universal insights with us at Stream Health, the "un)conference" put on by advertising holding company WPP in Orlando, Florida (disclosure: AOL, the parent company of The Huffington Post, is a partner of Stream and WPP).
Here are five of the biggest lessons we learned from our chat with Loehr:
1. Anyone can be an "athlete." At the Human Performance Institute, Loehr and his team of experts works with people in a wide variety of fields -- from sports, to the military, to corporations, to health care -- to help them perform "at the highest ability at the highest level of stress." In fact, he considers everyone he works with -- whether a "traditional" athlete, or not, as an athlete. "We work with the surgeons as the athlete, the nurse as the athlete," he says.
2. It all comes down to energy. The Human Performance Institute has courses in how to manage energy, because at the end of the day, that's what ultimately matters. "People are so focused on time, and the time that you have, but it's really about the energy," he says. "And health drives energy."
3. It's also all about the mindset. "Energy is driven by a sense of challenge and that great things are possible," Loehr says. "That's why you need to get into the right mindset. ... It's all about how you frame what you are being faced with."
4. Take a cue from the athletes. Loehr says that there are two main things that he tells the athletes he works with -- and everyone can also benefit from them. The first: "Multitasking is the enemy," he says. "You have to have laser focus" if you want to truly devote your time and energy to something. The second lesson: You're unable to have that energy and focus if you're not taking care of your body. That means proper nutrition, regular exercise and, yes, adequate sleep.
5. You need to take time for renewal. Everyone cannot be go, go, go all the time. You must have an adequate renewal process, which involves taking care of your body in all the physical ways, but also ensuring that you're well fed mentally, spiritually and emotionally.