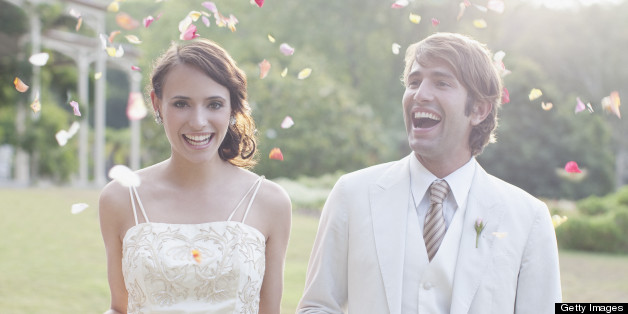 As we start to finalize our day-of wedding timeline, I've been thinking more and more about our first look. What's a first look you may be thinking? Well in the wedding world, a first look usually refers to a picture perfect moment when the bride and groom first see each other prior to the wedding ceremony. My groom and I have decided to incorporate a first look into our big day and here are a handful of reasons why.
First, I have no issues with my groom seeing me in my dress prior to the ceremony. Every bride is different. When my sister was married, she gave us strict orders that her groom was not allowed to catch even an early glimpse. This is a personal decision and for me, I am perfectly fine with my groom seeing me beforehand.
Second, because we're having a Jewish wedding, we are observing Shabbat and waiting until after sunset on Saturday to get married. After our ceremony it will be dark and that means no photos outside with natural light -- an important consideration since quality photos are a must-have.
Third, our reception is four hours long and I don't want to miss a minute of it. From what I've been told, these four hours will fly by in no time. Personally, I want to start celebrating our marriage as soon as possible so get me to the dance floor ASAP!
Fourth, every bride wants her groom to think she looks absolutely perfect. Thoughts like "will he like my dress?" can cause nervous jitters and who wants that when walking down the aisle. A first look can help eliminate some of the stress brought on by all the pre-ceremony anticipation.