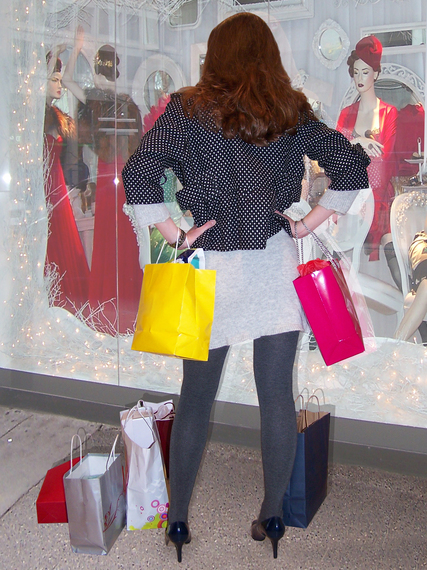 Have you ever stood in line, waiting to pay for Christmas gifts only to be told your credit card has been declined? Or maybe you didn't have enough cash with you.
It's embarrassing.
You slink away from the counter, leaving your loved ones gifts behind. You feel like a failure and may even want to crawl up into a ball and cry.
At least when you buy gifts online, no one will see that your credit card has been declined.
Don't let the holidays bring you or your finances down.
The holidays are supposed to be about spending quality time with family and friends. However, throughout the years the focus shifted to how much you spend on gifts for the people in your life. However, you don't have to overspend during the holidays. You can control it.
Before you shop online or in stores, read the 10 ways to beat holiday overspending. Don't have to go broke during the holidays. Start the New Year off on a good financial note.
Holiday Blues: 5 Ways to Beat Holiday Overspending
Look for deals throughout the year
You probably think that you can get the best deals on Black Friday or Cyber Monday. Wrong! You can find deals throughout the year. You don't have to wait for two days out of the year to buy gifts for loved ones. Look at advertisements online and in the paper and you'll find great buys.
Open a Christmas Club savings account
Save money for the holidays with a Christmas Club; most banks and credit unions offer these accounts. You deposit $5 or $10 or more (in some cases) per week and must keep a balance of $25.00. If you open your account with a credit union, the funds will be transferred to your share account on October 1st.
Cut your holiday gift giving list
Perhaps it's time to scale back on gift giving. Do you have to buy gifts for everyone at work? How close are you to them? You may want to only buy gifts for those closest to you. If your company has a yearly Secret Santa, you can always decline to participate. If you don't want to do this, suggest that a limit of $20 or $50 be implemented (if there isn't one).
Don't forget about entertainment costs
Are you throwing a holiday party? Like Santa, you'll want to create list, except yours will be a guest list. Plan your meal, including meats, sides, deserts, and drinks. Review the weekly grocery advertisements
for specials and coupons; you can also find coupons online.
Pay with cash
Leave the credit card at home and pay for your holiday gifts with cash. When you pay with cash, you don't incur fees. When with cash, it's an easy exchange. You don't have to wait for the salesperson to swipe your card and the machine to okay your purchases. You don't have to try and sign your name with an electronic pen that doesn't work. Pay with cash and you won't have any credit cards bills in January of the next year.
While the holidays are supposed to be a source of joy, they can stress you and your finances out. Keep in mind that the holidays happen once a year. You don't have to overspend. Besides, wouldn't it be better to surprise the ones you love with gifts throughout the year. Don't wait until the end of the year when retailers tell you that it's time to buy gifts for family and friends. Spread good cheer throughout the year without overspending.
PHOTO GALLERY
29 Ways You Waste Cash