I recently had the pleasure of attending the 5th Annual Cask Ale Festival at the General Sutter Inn in beautiful Lititz, PA. Lititz is a charmer of a town, bursting at the seams with antique shops, primitive craft boutiques, bric-a-brac stores, and a variety of other establishments where you can stimulate the economy.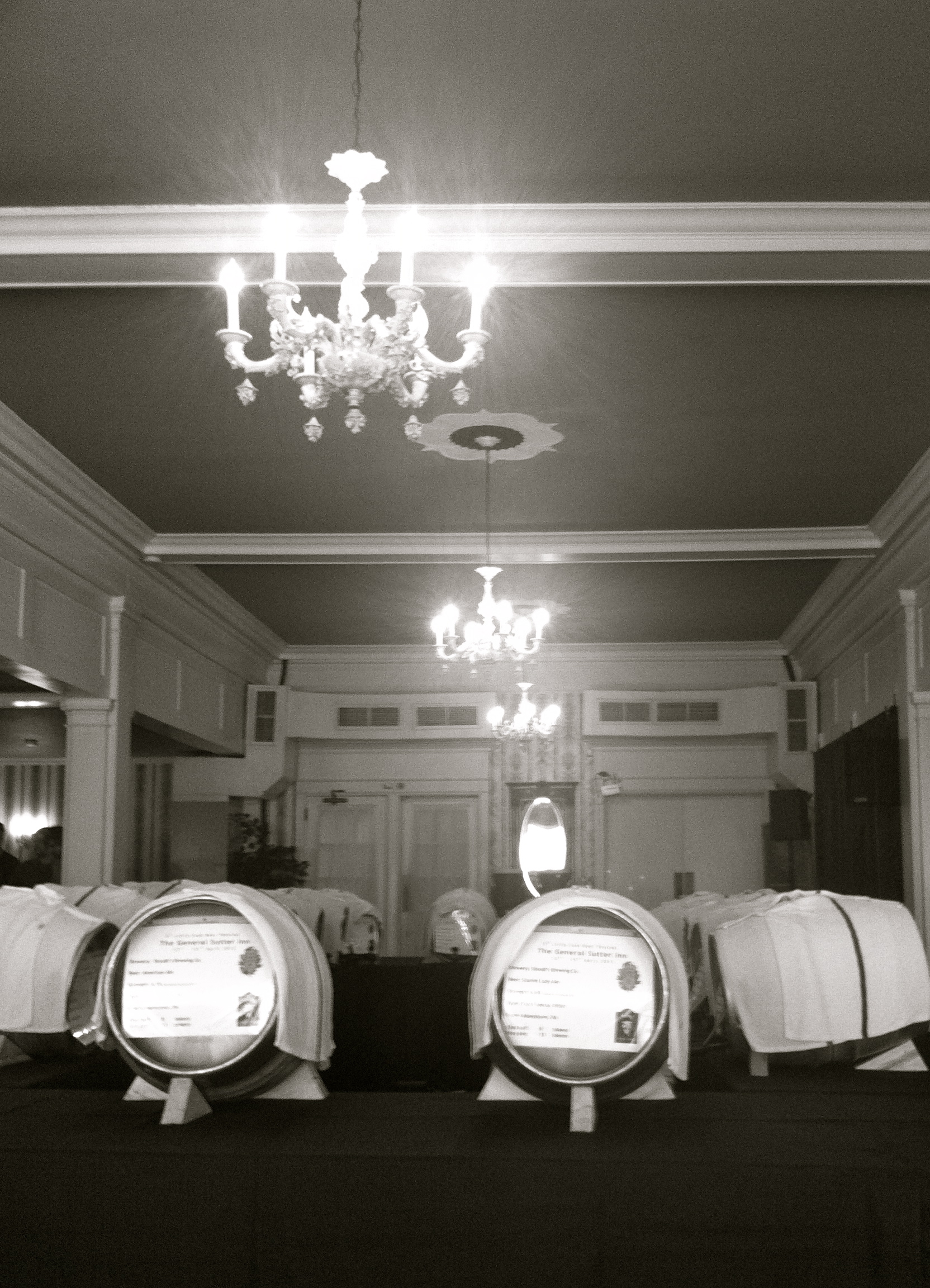 The General Sutter Inn is located on the square and the historic property is ideal for private parties, a fine dining experience, or a weekend away in the heart of Pennsylvania Amish country. They have a patio, various dining areas, an attached pub called Bulls Head Public House, inn-style rooms, and a ballroom, where the Cask Ale Festival is held. The history of the General Sutter Inn is a fascinating read and the new RockLititz penthouse suites are an amazing collection of music-themed rooms created in cooperation with Tait Towers, Clare Global and Atomic Design.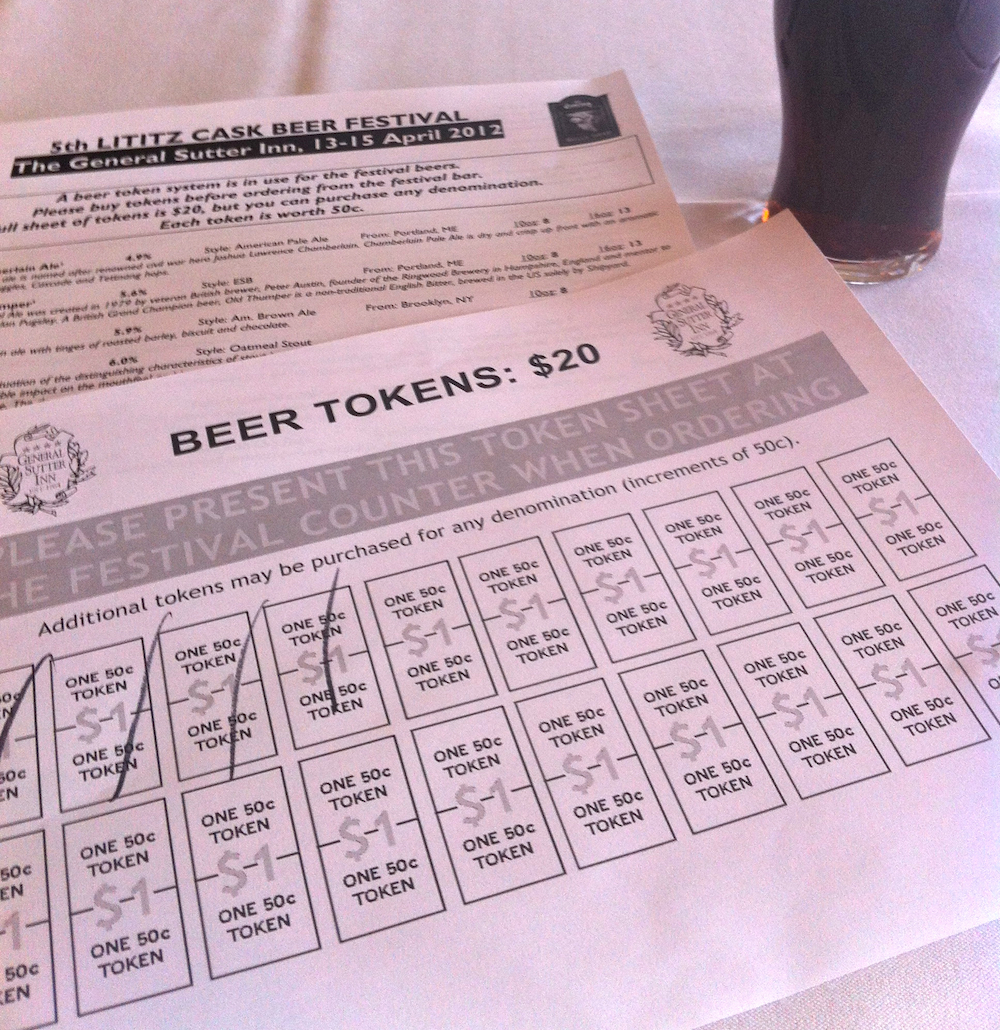 I like the way this festival is set up because it encourages relaxed enjoyment of beer as opposed to rapid consumption. Many beer festivals have three or four hour blocks of time where you follow cattle chutes from brewery to brewery and pour as many samples down your gullet as possible in a short time period so you feel you got your money's worth. Here, you purchase tokens at 50 cent increments and pay for each beer as you go. Each token sheet costs $20 and for me, that meant I was able to enjoy a half-pint of five different cask ales. Fantastic! You have a choice between a half- and full-pint. Each ale costs a certain amount, the half-pint obviously costing less. I always go with the half-pint glass because some of these brews have a high ABV and I want to try several without becoming too intoxicated. You'll also receive a sheet listing each ale available on cask with its description and how much it will cost.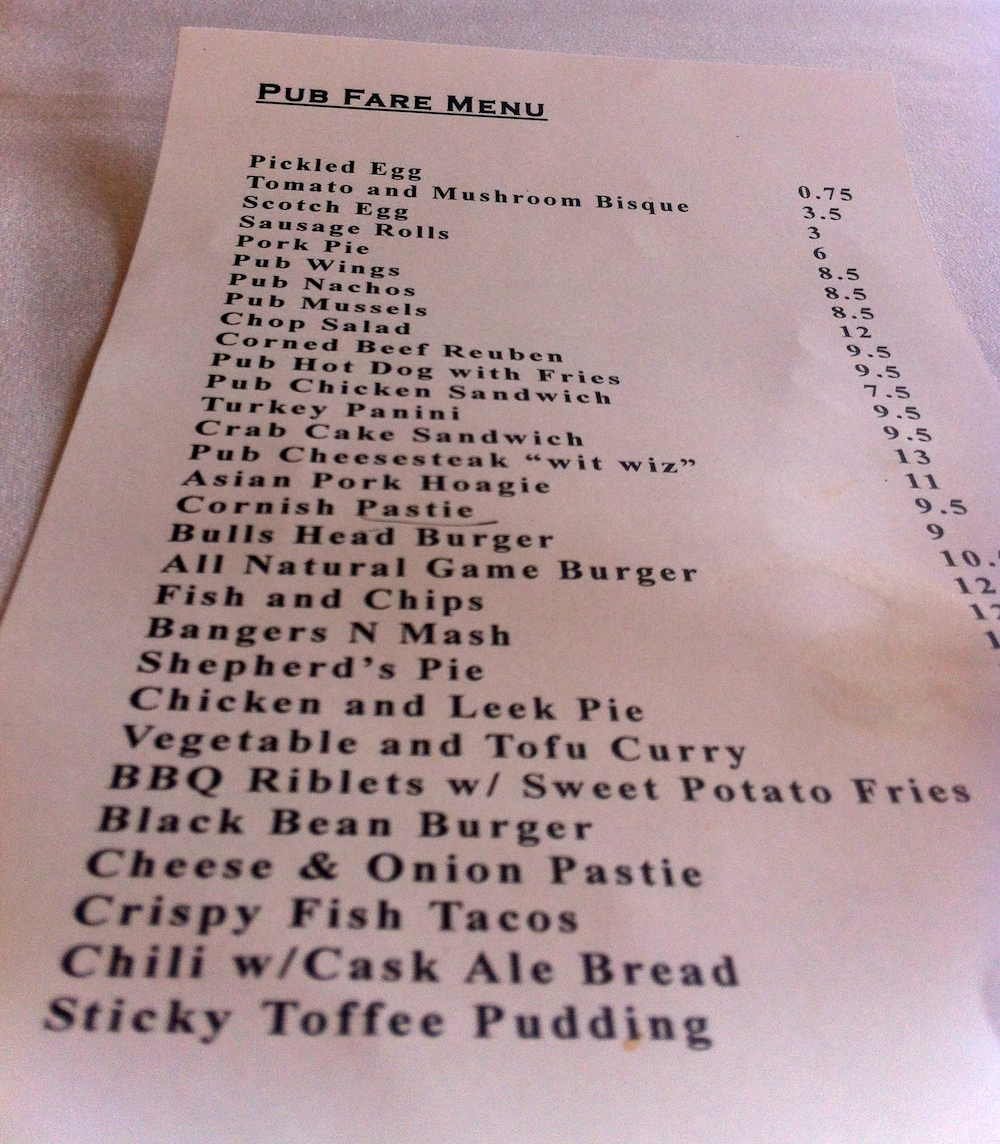 There are varying themes for the festivals. One offered all English ales and the most recent event had casks from breweries starting with the letter "s" in celebration of Spring. When you've chosen the beer you want, you take your glass and token sheet to the server at the cask ale tables. They pour your choice and check off how many tokens you used for the glass. There is a pub menu with food if you get hungry and I can personally recommend the Scotch Egg and Bulls Head Burger. I arrived at the festival on Saturday around 1:00 p.m. and it was quiet because not many people had arrived yet, but as the day goes on it gets quite busy and seating in the ballroom can be difficult to find. There are a variety of other locations to find seating if the ballroom tables are all occupied.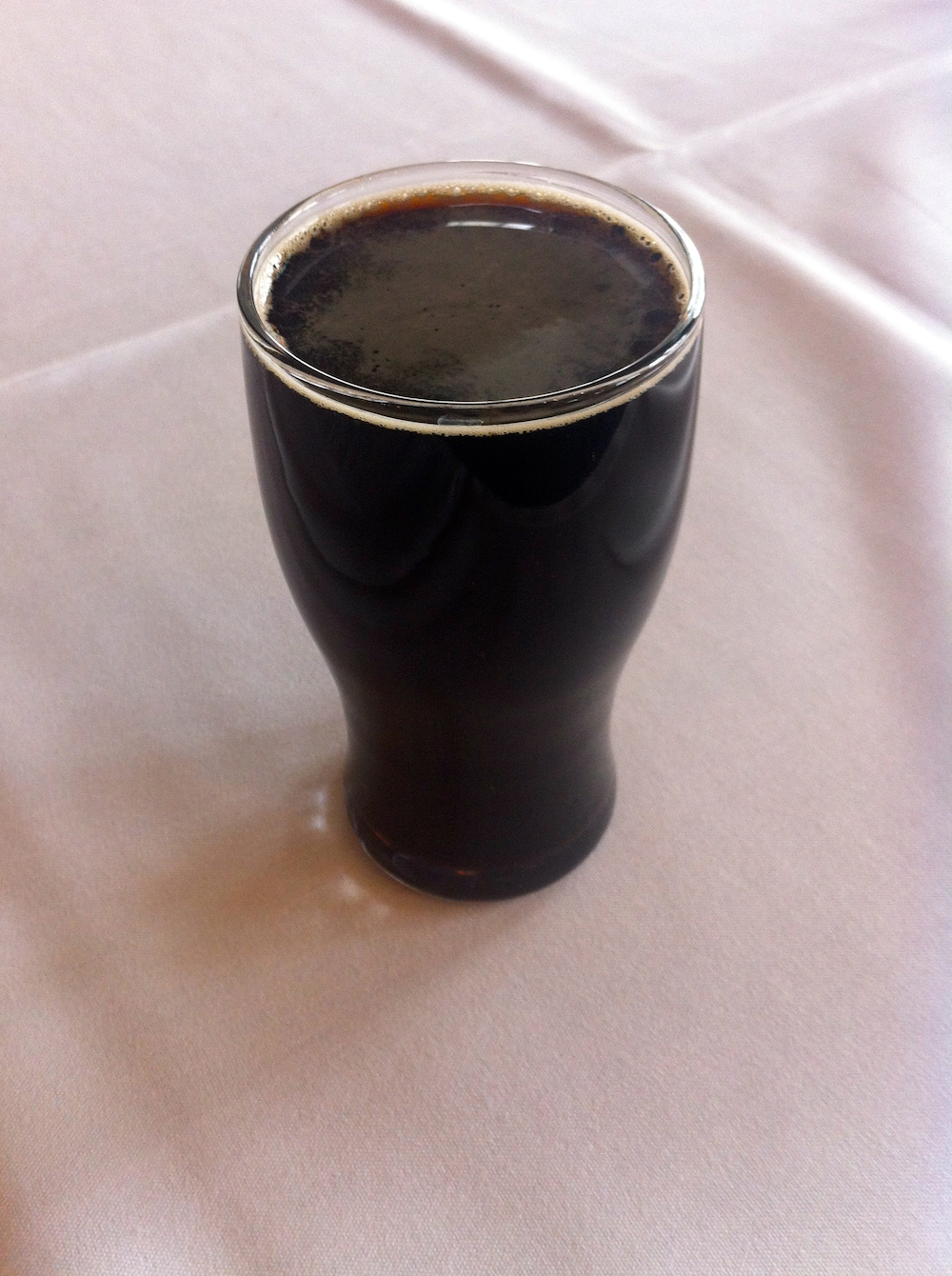 The ballroom has high ceilings with gorgeously detailed crown molding. There are three large paneled windows facing the street that have elegant half-moon stained glass sections at the top. Ornate and glossy chandeliers are mounted over tables holding the casks and a hardwood floor. The music was ideal for a quiet afternoon taking tasting notes, with artists like José González, The Cure and Iron & Wine. Make sure to head down to Bulls Head Public House after you've sampled the cask ales to check out the excellent selection of craft beer available. If you're lucky, you may even bump into Lady Gaga.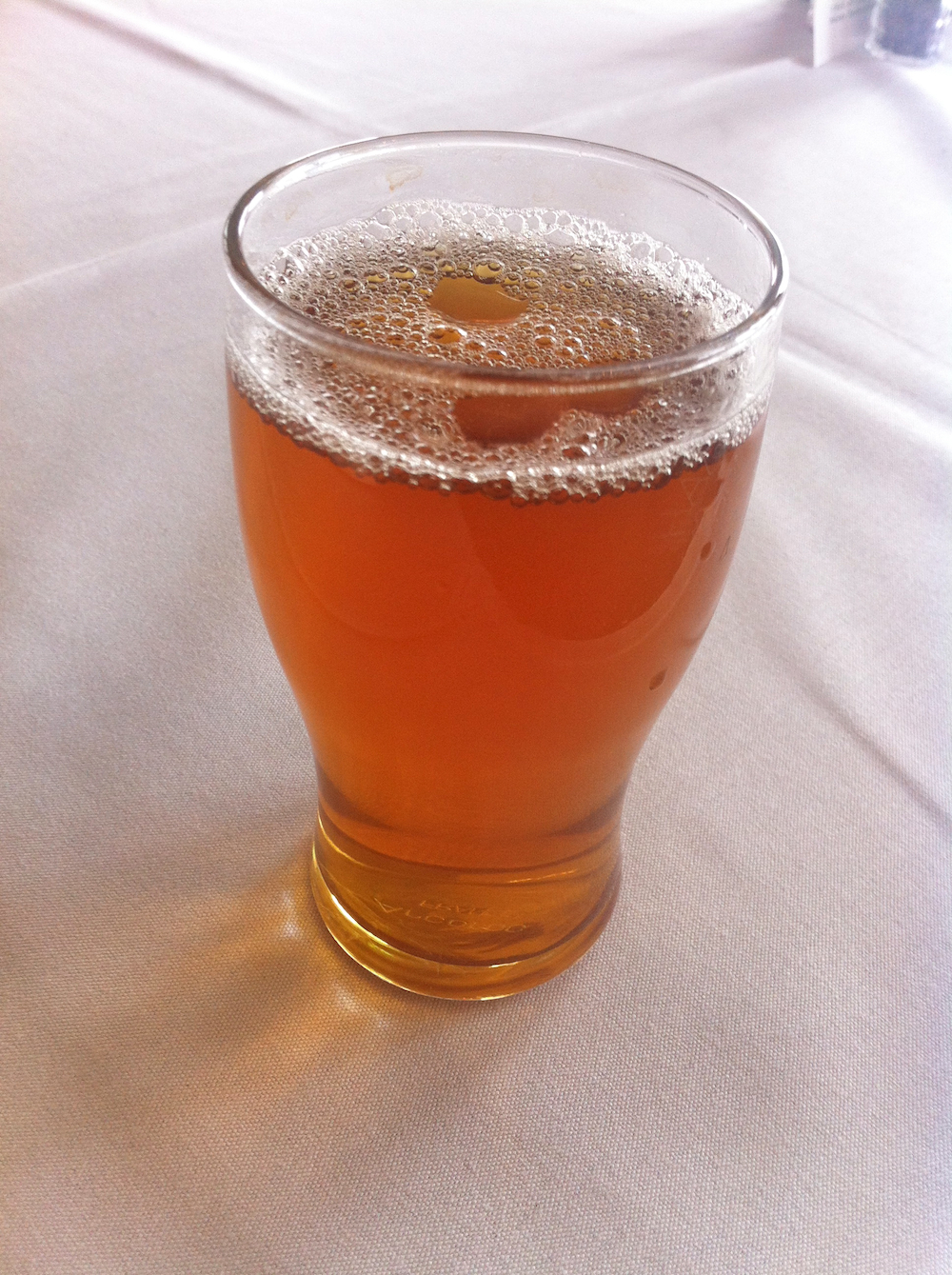 The cask ales I had were Sly Fox Gang Aft Agley Scotch Ale, St. Boniface Hegemony Stout, Southern Tier 2x IPA (my favorite), St. Boniface 3# IP and Sixpoint Otis Stout. What would you want to try with a $20 token sheet? What are your favorite local beer fests?