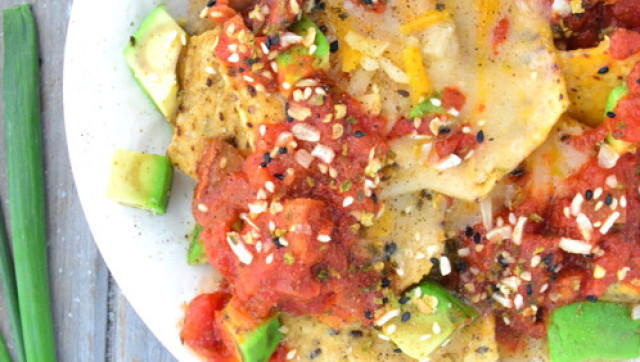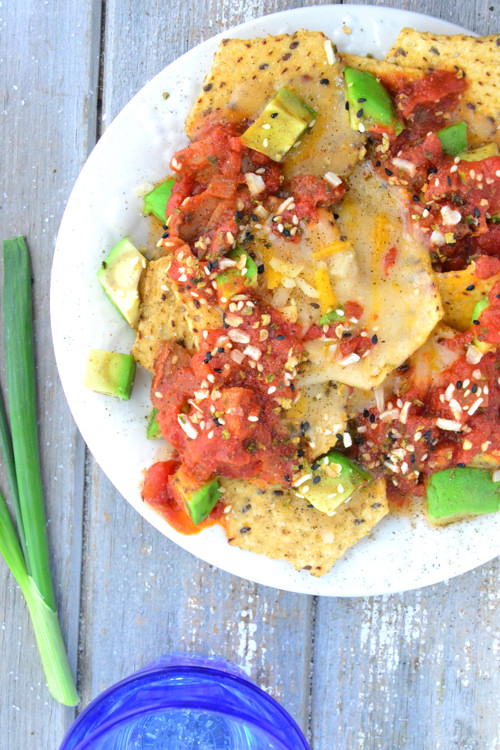 Here's an easy recipe to whip up just in time for the Super Bowl. It's gluten-free, vegan and dairy-free. Dig in!
Easy Vegan Nachos
Ingredients
1 bag corn tortilla chips
1 bag vegan Mexican cheese shreds
1 cup medium salsa
1 tsp. chili powder
1 Tbsp. ground flax seeds
1 cup black beans
1 cup hummus
3/4 cup dairy-free Greek plain yogurt
1/4 cup finely chopped cilantro
1/4 tsp. sea salt
1/4 tsp. freshly ground black pepper
Directions
Arrange tortilla chips in a large baking dish. Top with vegan Mexican cheese shreds, salsa, chili powder, flax seeds, black beans and hummus. Bake for 20 minutes or until cheese is melted.
Remove from the fridge; top with yogurt, cilantro, sea salt and pepper.
Enjoy!
And here are my tasty Coconut Eggplant Fries just in time for the game!